A popular question I get from new freelancers and copywriters is:
"How do you find copywriting clients?"
This is a HUGE question but a very important one.
I mean, getting freelance copywriting clients isn't complicated…but if you are a brand new copywriter or freelancer, this can be a major roadblock, stopping you from ever trying.
I don't want that from you.
In this post, I'll share a roadmap that will give you steps and tips to help you succeed as a new copywriter.
Most of my copywriting clients come to me looking for SEO content for their websites or help with their email marketing.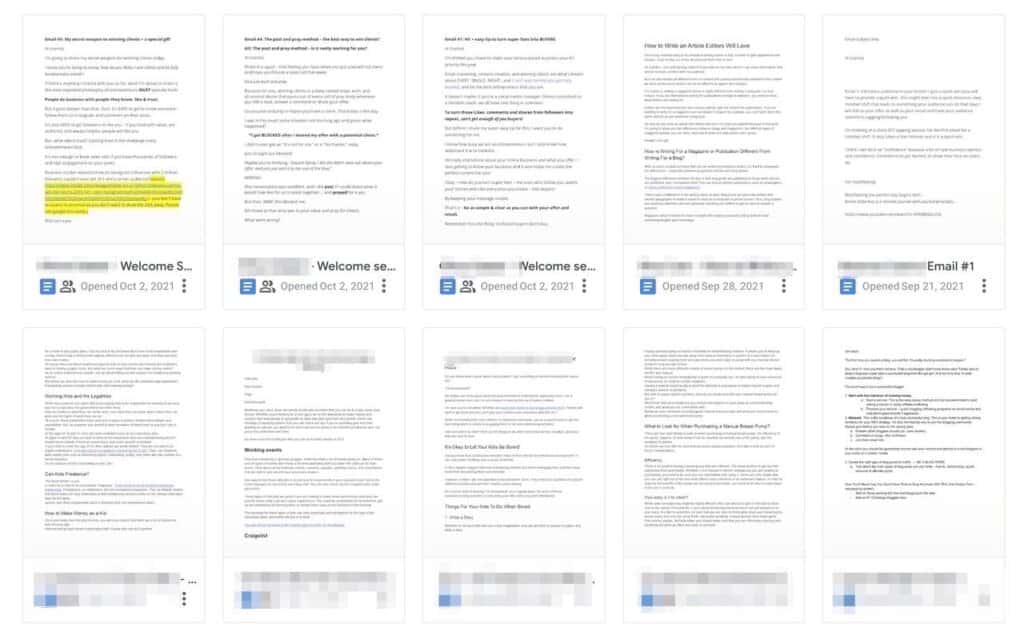 These one-off projects can easily turn into long-term clients if you have the skills and know-how to make clients love your work.
So, how do you find these elusive copywriting clients?
Let's dive in and find the exact methods to find high-paying copywriting jobs, and I'll share how I found my copywriting clients too.
Where to Find Copywriting Clients
Finding copywriting clients on social media is a popular method, so many of my tips will be to leverage social platforms to gain copywriting jobs.
But don't forget to try job boards and cold pitching!
1. Use Job Boards for Copywriters
Checking out job boards for copywriting clients is the quickest, and easiest method on this list.
All you have to do is go to a job board, search for copywriting jobs and see what's available.
From there, read the requirements and, if interested, apply to that gig.
But what are the job boards?
Not all job sites cater to copywriting. The good job sites that do have copy jobs are Superpath, Contena and Ed1020.
1. Superpath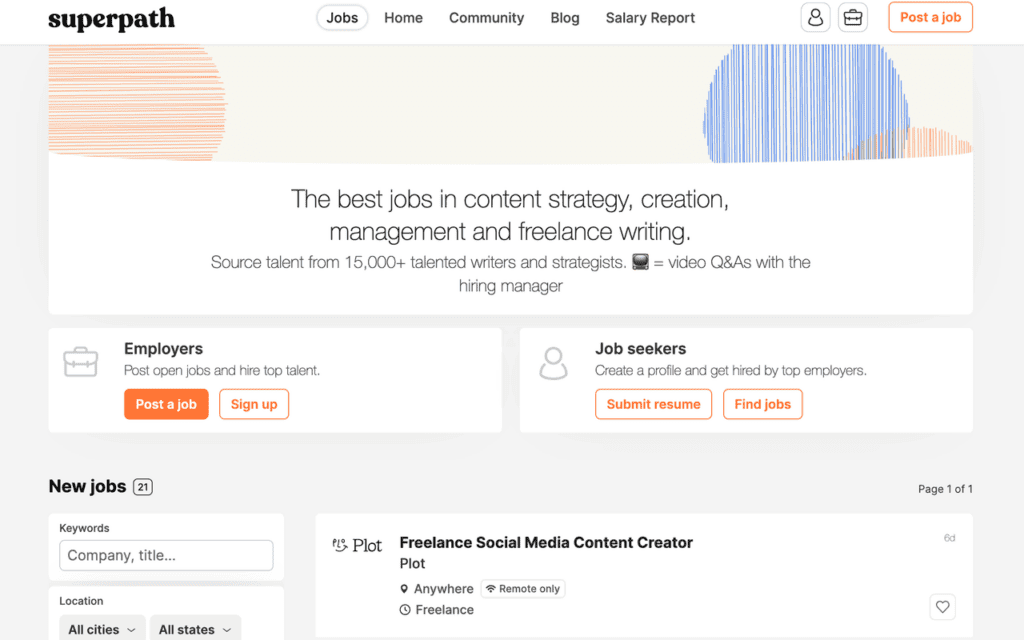 Superpath has a remote job board with content writing jobs.
I've seen many copywriting jobs, editing jobs, and even jobs for a content strategist.
This job board is perfect if you do more digital marketing writing for SaaS businesses.
While the job title may not stipulate copywriting content, if you click on a job title from the list to get more information, you might see that they need a copywriter.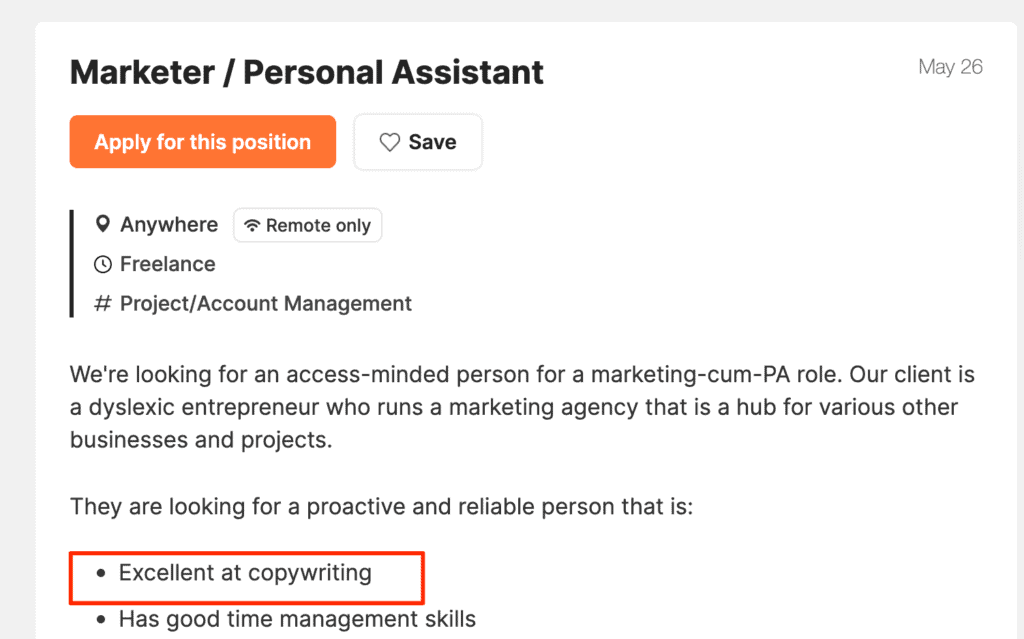 Pros of Superpath:
The job board is very user-friendly
Listings are updated frequently (and highlighted)
It makes it easy to research the company behind the job with links to their website and social media
Good-paying freelance writing jobs available (some job ads say $200-$300 per article)
Cons of Superpath:
It can be oversaturated with writers, making it hard to land the copywriting job you want
There are lulls to updating jobs, so it's your job to check the site frequently
There are more content writing jobs than copywriting jobs available
2. Contena
Contena is a premium job search site for freelance writers and copywriters.
They have a job board, an academy for new writers, and a publishing platform.
Copywriting gigs are vetted and are mostly high-paying. If a gig is low-paying, Contena will mark it as low paying.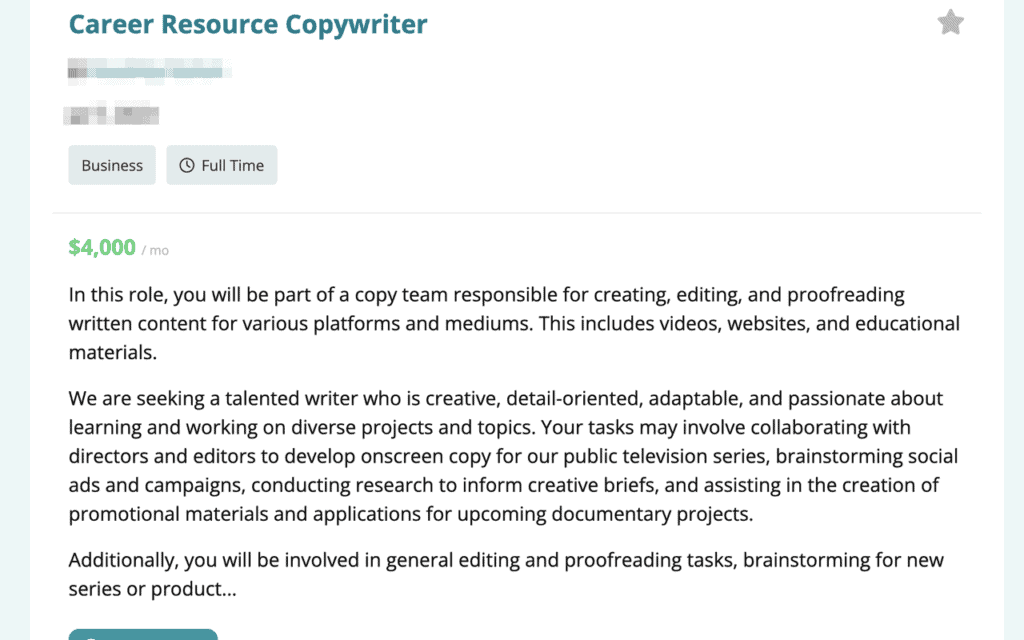 Pros of Contena:
Exclusive listings that aren't all found on free job sites
It's more than a job board
Has a client list of past businesses that hired writers (and shows what they paid)
It's an all-in-one job site for freelance writers
Cons of Contena:
It's pricey for new writers (I suggest you gain your first 2-3 copywriting clients before you sign up to Contena)
3. Ed2010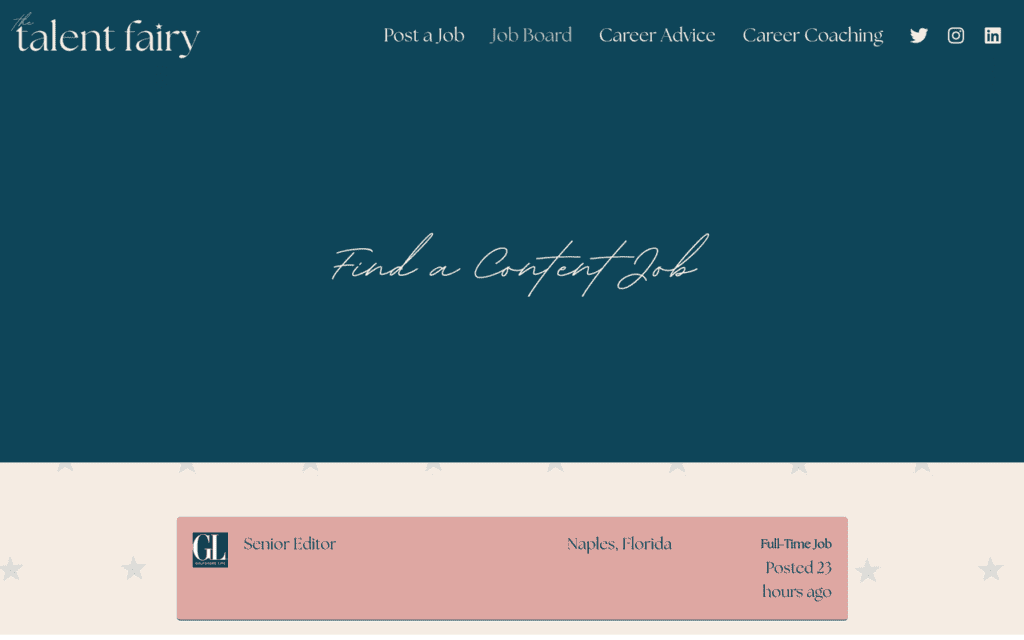 This job board – the Talent Fairy – from Ed2010 mostly has editorial writing jobs.
So, they have jobs like trends writers, digital copywriters, or editors.
You may not find many copywriting jobs here, but it's worth bookmarking this website and checking it weekly for new leads.
Pros of Ed2010
Editorial jobs that pay $1+ per word
Can gain a stand-out portfolio by landing these gigs from popular brands like Parent Magazine
It's a free job site that not many writers know about
Cons of Ed2010
There aren't a lot of jobs on the list
It's not updated regularly
Tips on How to Get Copywriting Clients with No Experience
Many writers have had success gaining clients for copywriting without having experience.
Obidiah landed an eCommerce copywriting job using a job board.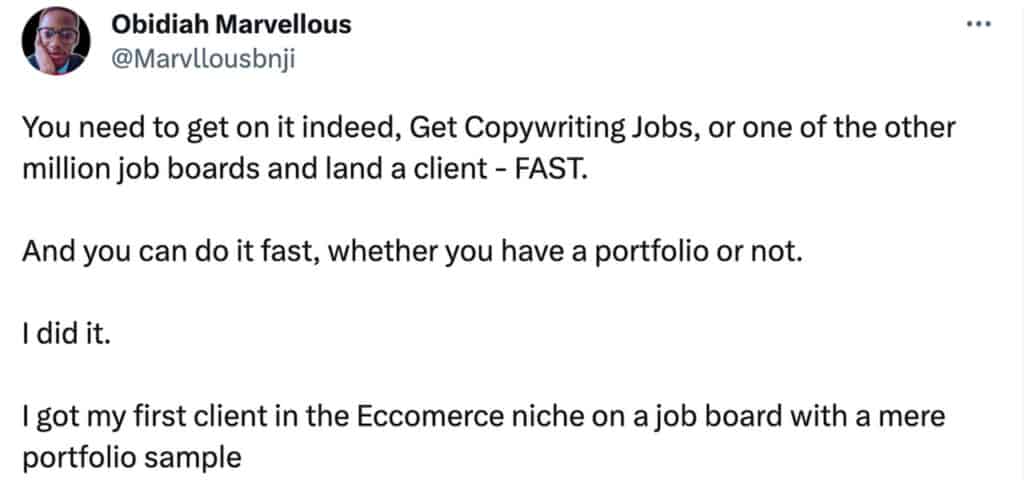 To help you do the same, here are my expert tips:
1. Check Job Boards Twice a Day
The morning is when I review and plan my day, which means setting time to browse the job boards and apply for as many gigs as possible.
I don't do this currently, but if I'm in a pinch, I will check the job sites in the morning and before bed.
When searching the job board, narrow your focus to specific job ads relevant to your niche.
Use the search filters and avoid spending more than 30 minutes per job board.
2. Get to Know the Company Hiring
Take the time to research the company and get to know its values, products, and overall tone when job hunting for copywriting clients.
This will help you decide if the job fits you well.
What I like to do is search for the company on LinkedIn first. This way, I can see the company's size and the contact people.
For example, when looking at the Superpath job site, I saw a job ad with Plot. I went to LinkedIn to get a better picture of this company.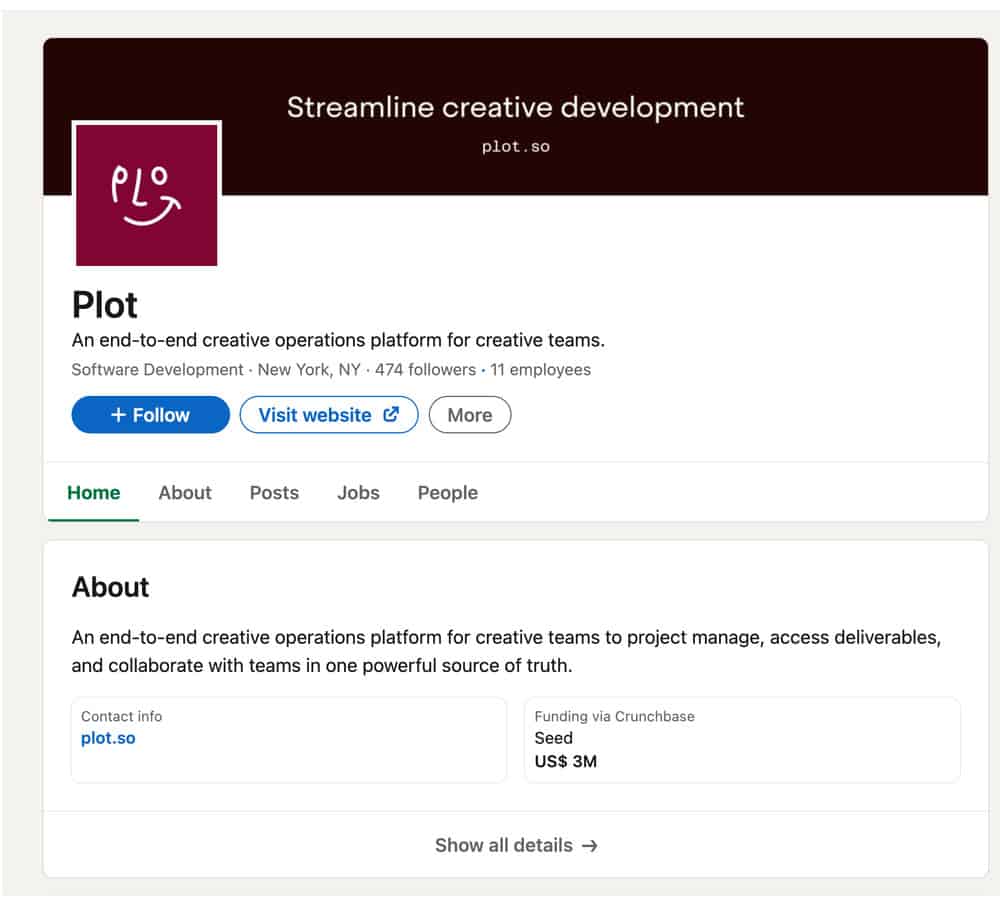 3. Create a Pitching Process
Developing a pitching process is a significant way to be consistent with job boards.
I did this early on as a freelance writer, and it helped me land my first few clients.
A pitching process gives you a timeline and deadline to pitch.
You can use a two-week pitching schedule or a 30-day pitching schedule.
From there, you can keep track of the job boards you visited and the job ads you applied to.
2. Use LinkedIn
Getting freelance copywriting clients can be as easy as using LinkedIn.
As you saw, I used LinkedIn to check out companies.
Well, you can also check out jobs on LinkedIn.
Here are the best ways to find copywriting clients on LinkedIn.
1. Search for Copywriting Jobs
LinkedIn is a MUST platform for freelance writers with its extensive job section.
I should know because my first freelance writing job happened on LinkedIn!
But how can you find those specific copywriting jobs you're looking for?
Start by using keywords like "copywriter," "brand copywriter," or "copy editor" in your search bar.
You can also filter by location or industry to narrow down your search.
Here's the result for a copywriter with entry-level experience.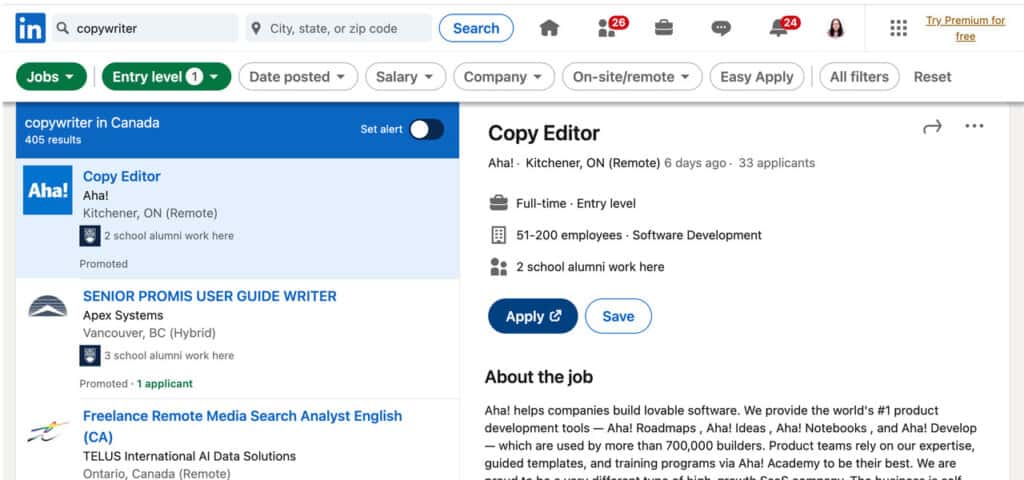 There are over 400 results for writing jobs!
Once you've found a job listing that interests you, be sure to read the requirements carefully and tailor your application accordingly.
2. Find Niche Companies and See if They Need Copywriters
Another way to search for copywriting clients is to search for companies in your niche and then find them on LinkedIn.
On LinkedIn, you can see if they are hiring copywriters.
So, for example, I can go to Google and search for email marketing platforms.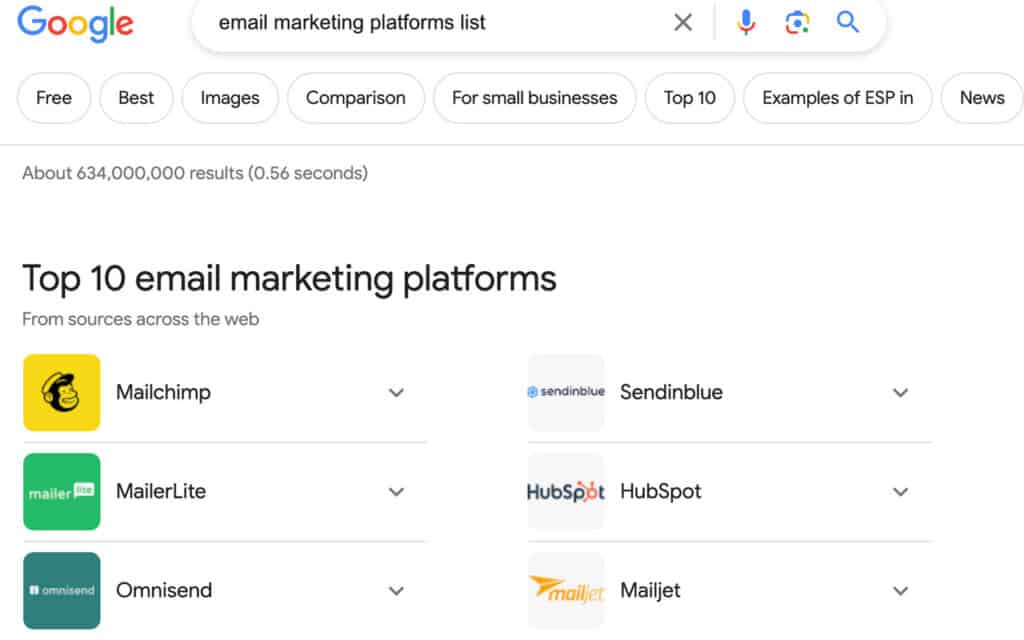 I can then search LinkedIn for each company to see if they are hiring.
By looking at this exhaustive list, I found ContactMonkey, and they want an email copywriter.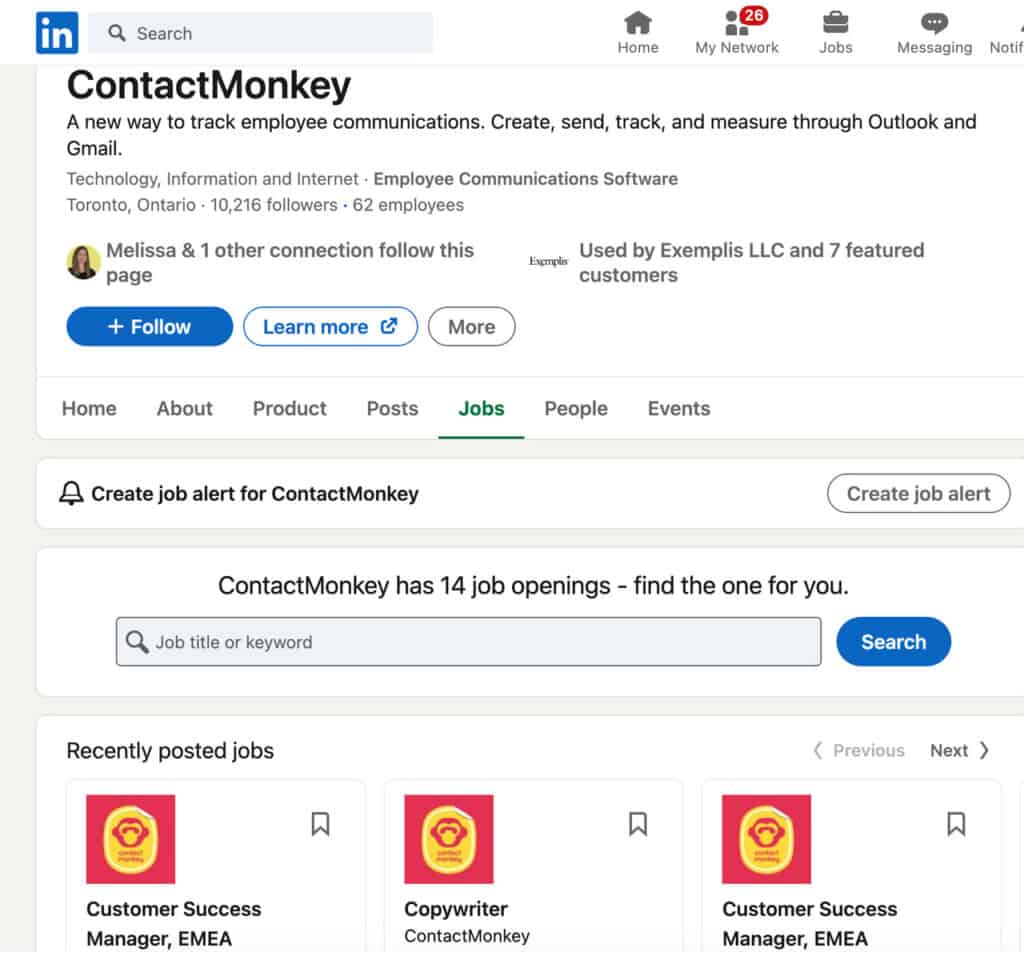 The big downfall to using this method is that it's time-consuming.
You can Google a list of 50 or 70 companies in your niche.
That's a lot of searching on LinkedIn for each company.
So, my suggestion is to only search for the companies you really WANT to work with.
3. Search for Copywriting Clients in Posts
If you find searching for each company too much for you (it is for me!), you can find copywriting clients by searching in posts.
You do this with boolean searches.
And don't worry if you're not familiar with boolean searches. It's actually quite simple!
By using operators such as "and," "or," and "not," you can narrow down your search to find exactly what you're looking for.
For example, try searching for "copywriting jobs" and using the operator "NOT" to exclude any posts that mention "freelance" or "email."
Make sure you capitalize your operations.
For example, recruiter Amanda McArdle needs a brand copywriter. Instead of using the job section on LinkedIn, she shared it in a post.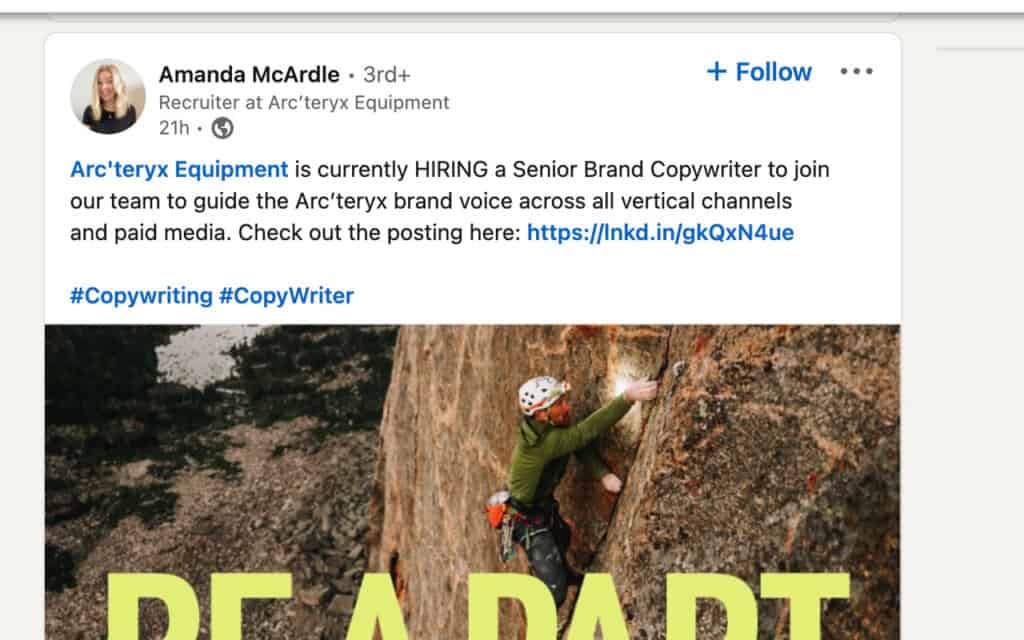 4. Optimize your LinkedIn Bio for more Copywriting Gigs
The one thing you MUST do is optimize your bio for copywriting jobs.
Doing this one simple task will help LinkedIn show your bio to the right prospects.
And, as soon as I added copywriter to my bio, title, and experience, I got DM's for my copywriting service.
Here is a LinkedIn message asking me to write as a copywriter!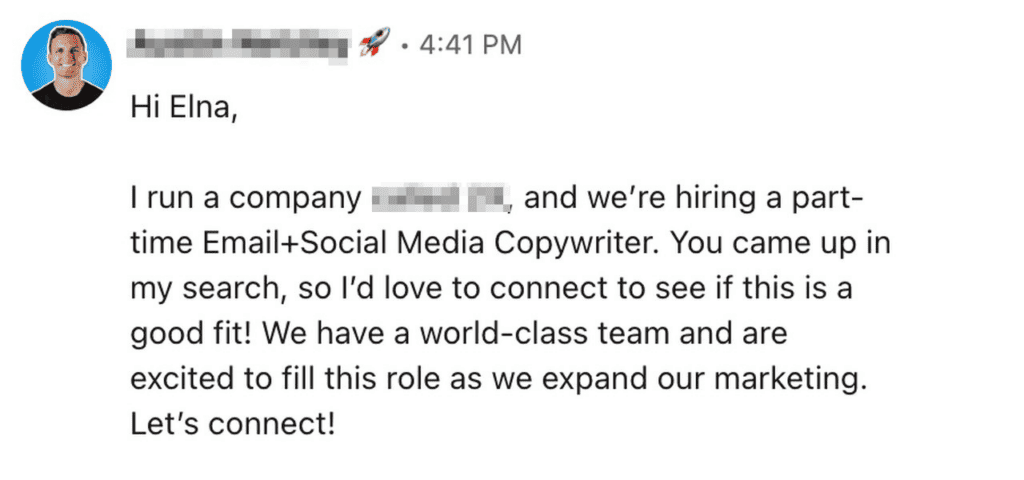 Pros of using LinkedIn
Businesses are on this platform
It's free to use
It's easy to find copywriting clients
Cons of using LinkedIn
It's a social media platform (it's addictive)
Oversaturated with other freelancers
It might be hard to connect to a company if the contact person is on LinkedIn Premium.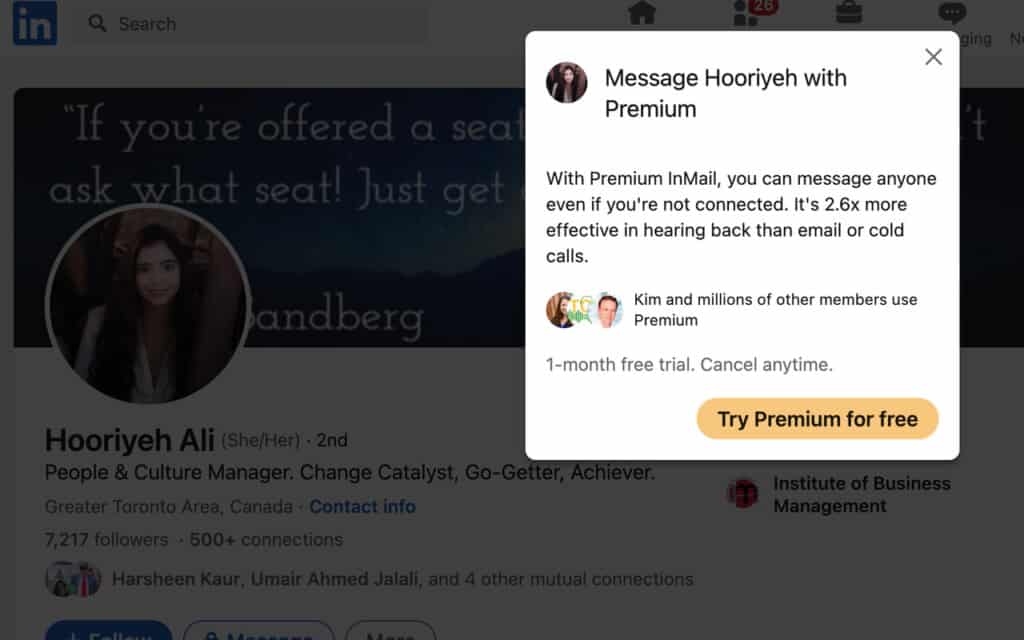 Tips on Getting Freelance Copywriting Clients With Posting
When using LinkedIn, you can do a few things to increase your chances of landing copywriting work.
1. Write Specific LinkedIn Posts
One thing I learned over the years is to share your expertise on LinkedIn as a way to gain massive views.
I did a post about what B-level writing work looks like and how I don't deliver that type of work.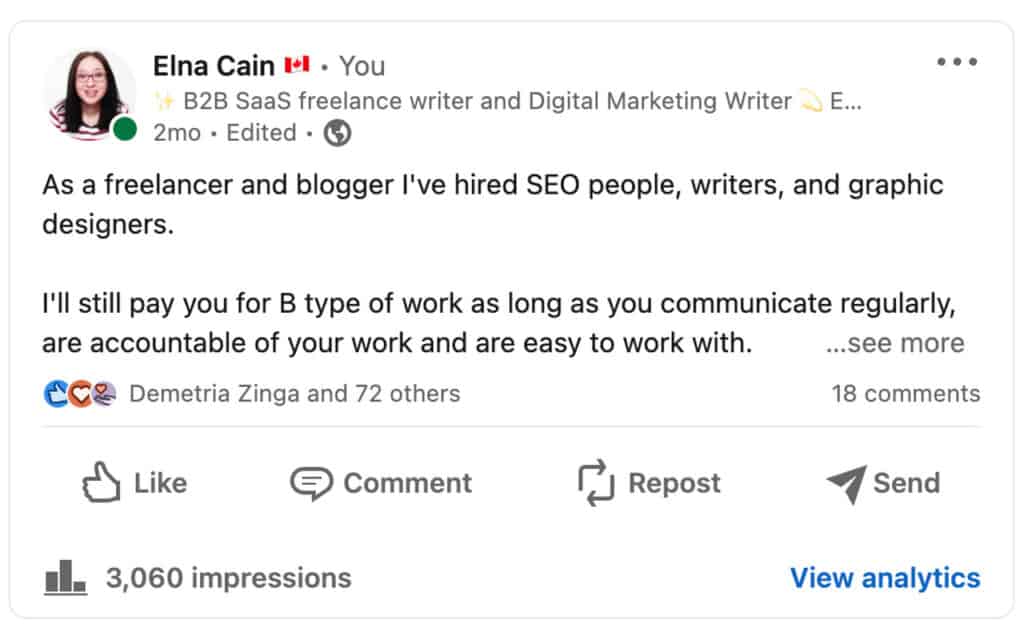 When pulling up the analytics for this post, I can see that over 30 viewers were founders.
Founders often hire writers, and posts that detail my expertise help them find me and hire me.
2. Comment on Ideal Client Posts
Connect with founders, content marketers, editors, copywriters and other freelancers on LinkedIn.
When you connect with these ideal clients, you see their posts in your feed. This is a great opportunity to snatch up copywriting clients.
To start this tactic, find and read their post thoroughly.
I follow CMO Ryan Law of Animalz on LinkedIn, and he has helpful posts for content writers and marketers.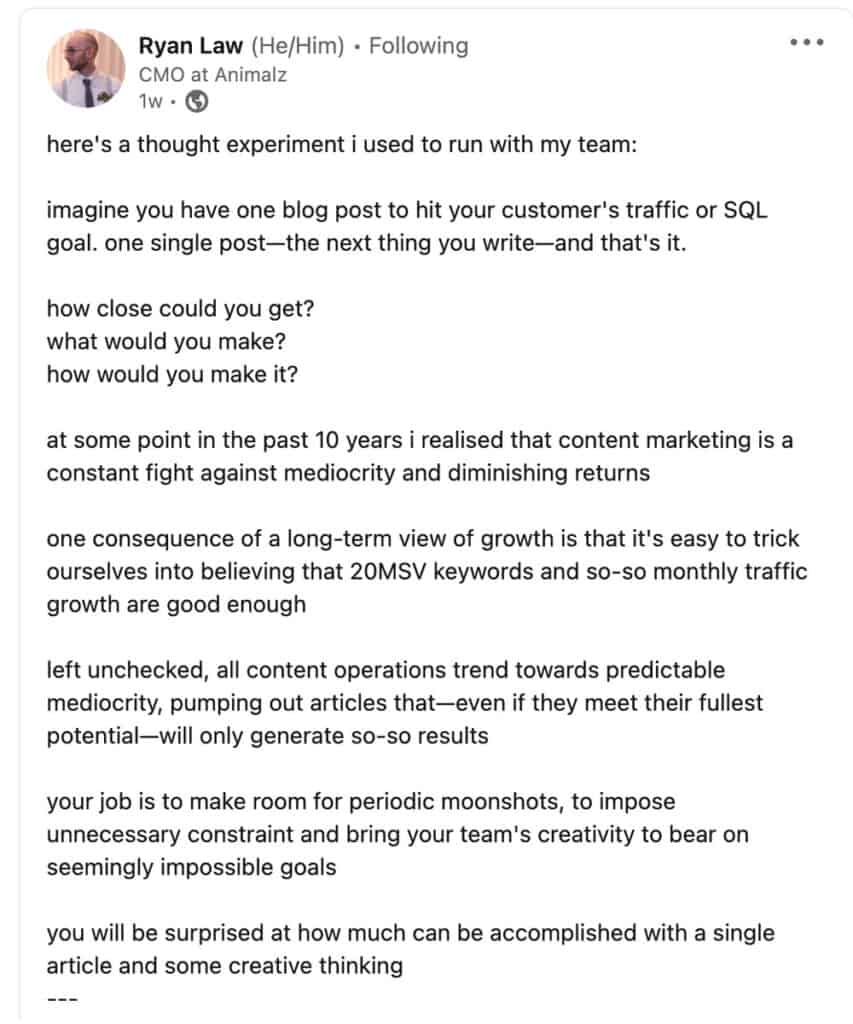 After reading this post, leave a thoughtful comment that adds value to the discussion.
But don't stop there!
To seal the deal, include a call-to-action (CTA) that lets them know you can help them.
By doing this, you'll not only demonstrate your expertise but also make a direct connection with potential clients.
So, don't be afraid to reach out and make meaningful connections on LinkedIn!
3. Post Intentionally
In my Client Attractor Bundle, I have a LinkedIn Attractor Guide (as well as a What to Say to Clients and my Twitter Client Attractor guide).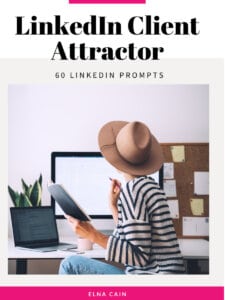 In this guide, I have scripts to help you post the RIGHT message to help you land multiple clients.
These are proven templates to help you craft an engaging LinkedIn post that gets read.
Because you don't want to post just to post, instead, post intentionally with these scripts.
3. Cold Emailing
The best way to get copywriting clients is by cold emailing multiple businesses.
I'll be the first to tell you that I'm unsuccessful with cold pitching.
Why?
Because cold email is time-consuming.
You have to send hundreds to see any ROI from your work.
With cold emailing, you are finding businesses in your writing niche and then cold emailing them your LOI or a pitch to see if they need a writer for their marketing strategy.
In my Writeto1k course, I give you several proven cold pitches that work.
You might be thinking, "Well, Elna, can't I just use ChatGPT to create a pitch for me?"
Eh….I wouldn't leave it to a robot to write a pitch to land a job.
Here's what I mean: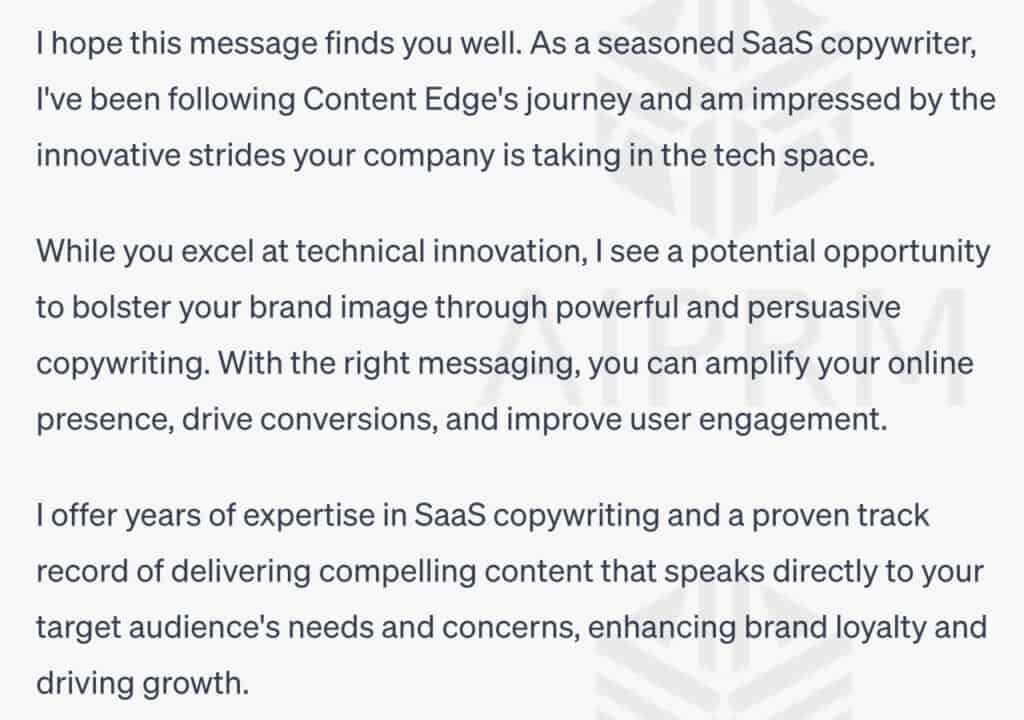 This reads….robotic….stuffy…with no human touch or personalization.
This would go straight to my Promo tab, and if you send something like this, it will go to your ideal client's Promo tab too.
With cold pitching, must know the company and what they write about.
You have to take the time to read their blog and see how you can help them with their marketing strategy.
Check out their social profiles, too, as way to see what their strategy is (building a brand or their email list).
From there, you can craft a good cold pitch.
Pros of Cold Pitching:
There is no competition so you can charge premium rates
You are only pitching to clients you want to work for
You know the brand inside and out because you are researching them for cold pitching
Cons of Cold Pitching:
It's time consuming
Low ROI (rate on return)
Have to send hundreds
Tips to Land Copywriting Clients Through Cold Pitching
Try these tips to have an effective cold email.
1. Have a Well-Crafted Message
Have a lasting impression with your cold email by crafting a memorable message.
This means finding the contact person's name and knowing what the brand stands for.
Remember, this is your first point of contact, and it's important to make a good impression.
2. Include Specific Examples
In your cold email, provide specific examples of how your copywriting can help them.
For example, you can refer to one of a business's landing page copy and share how you could optimize it for more leads.
To stand out, you can even do a Loom video showing your prospect the before and after having a copywriter work on their landing page copy.
3. Do this Trick for Cold Emailing
Michael Walsh has an underrated tactic for cold pitching.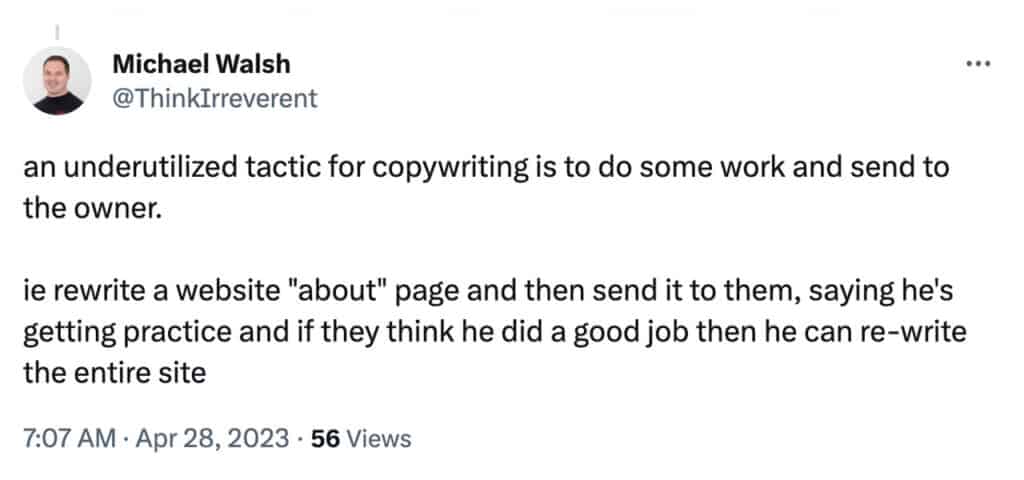 This trick is to rewrite a brand's About page or another page and send it to them.
You can mention that you needed practice and that if they like what you did, you can offer your re-writing copywriting service!
4. Social Media
I landed my copywriting clients on social media.
This method is much easier and laid back than cold emailing, and it has a higher ROI too.
For me, Instagram is how I landed my copywriting clients.
Check out my Youtube video on how I used Instagram to find email copywriting clients.
Copywriting for Ideal Clients
There ya go!
I hope you found these methods to find copywriting clients helpful.
Let me know in the comments which tactic you will use!