I'm currently dealing with a difficult client.
And this is a high-paying freelance writing project too.
It's not fun since I've been freelance writing since 2014, and you would think I wouldn't be dealing with difficult clients!
But here I am, trying NOT to pull my hair out since I want to work with this client, and they are a popular SaaS company too.
So, how do I deal with demanding clients since they would look good on my writer portfolio and could lead to more high-paying jobs?
Let's dive into my freelance writer story about this particular client and then specific scenarios on how to deal with these toxic clients.
My Story: Dealing with Difficult Freelance Clients
Dealing with clients who don't pay or micro-manage your writing is difficult.
But that's not what I had to deal with.
This freelance writing client was great in the beginning. They asked me if I could write a post for them, and I said yes.
The next day, they gave me more details (the brief), and I was excited to let them know when I would have the draft in.
They agreed to the date and were expecting my draft.
Lucky for them, I turned it in a day early and asked for feedback.
And then…nothing – for three weeks.
Nothing.
I sent a few follow-ups (five) and heard one time from them.
They asked, "Hey, Elna, how's it going?"
To say I didn't explode at my computer is an understatement.
I had to go for a walk to calm down.
Dealing with difficult clients negatively impacts my disposition.
Why didn't they respond to my countless emails?
I figured they went to spam, but then I got that email from them.
I responded nicely and gave them my article again, and then…nothing…again.
They only recently told me they would look at my article that day. I didn't hold my breath.
Fortunately, a month later, they published my post and emailed me that they did publish my post!
You might be wondering, why am I invested in this client?
Because I want to work with them.
They are a popular SaaS brand that will look good in my portfolio and help me gain good-paying clients.
That's why.
I will deal with difficult clients as long as they will help me land bigger and bigger clients that pay much more.
But I won't work for them for years or many months. I will get my byline or two and move on.
This is how I would deal with a difficult client.
And I want to help you, so here are some tips for dealing with difficult clients.
How to Deal With Difficult Clients' Interview Questions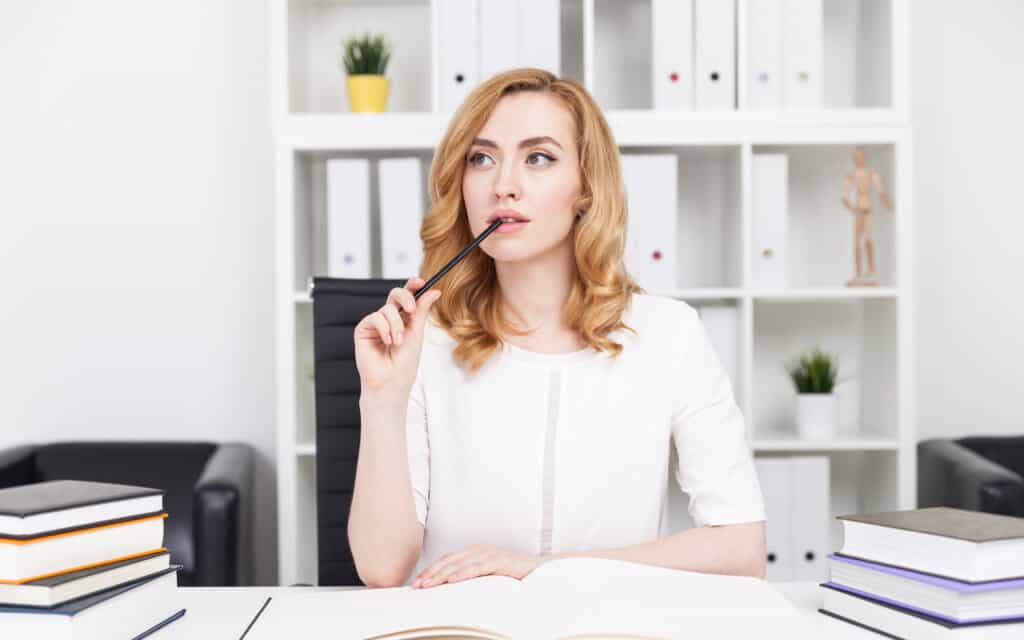 The first touch point with your client is the interview or Zoom call.
They want to know that you are the right writer for them and that you understand their content marketing strategy.
But, sometimes, clients aren't the best communicators.
So, how do you deal with difficult clients' interview questions?
Let's look at some tough questions they may ask.
1. What's your research process for staying current on industry trends?
Loaded question, eh? Especially if you DON'T have a process yet because this is your first actual potential client!
What I would focus on is your writing process instead. Let them know you pull in many different places to research like, social media, books, news stories, and Google.
From there, let them know how you would use these stats and facts in your content.
So, break this question down and focus on the writing part of this process!
2. Can you share industry-specific work examples and discuss how your expertise benefits our content strategy?
Here you go dealing with these difficult client interview questions!
Industry-specific work samples are the samples you have on your portfolio page.
Make sure you have relevant samples of your work before pitching to find writing jobs.
The other part of this question is letting them know about your expertise that they can leverage in their strategy.
For many new writers, they lean on their career choice – nursing, teaching, retail, and realtors – to land their first few freelance writing clients.
But, if you don't have that experience, you may have to be honest with your answer.
"Digital marketing is new to me, but I've been reading many articles on the Content Marketing Institute and learning all the top entrepreneurs like Jon Morrow."
3. How do you manage tight deadlines and last-minute changes while maintaining quality?
Prospects want to know your disposition and willingness to change with this challenging question.
I don't do tight deadlines and would need at least 8 days to write a blog post for a client.
With changes, I would tell a prospect I allow up to two edits and leave it at that.
You don't want to leave this out of the discussion, or else you might get a client that will walk all over you.
Armando learned this the hard way.

How to Deal with Difficult Clients Who Want Too Much
There are two types of demanding clients:
The one that wants too much and the one that doesn't care or communicate.
Both types of clients are horrible, but here's some great advice on dealing with difficult clients.
1. Be Painfully Clear on the Scope of the Project
The clients that 'scope creep' think you are an employee and can change the project's scope any time they want.
You need to reign this in if you want to continue to work with this client.
Here's a story from Writeto1k student Saleem Rana:
I recently had a difficult client who gave me exact instructions for writing his article about Call Center Software. I was impressed by his thoroughness. This is because he gave me a long list of the top 10 software to analyze and compare. He also gave me several links to learn more about them.
However, as I wrote, I realized he had miscalculated his word count. He needed too much information. I told him about the problem, and he said to come up with something that fits his word count.
After writing the 6,000-word article, he gave me a list of extensive revisions, including removing his chosen keywords, which I had spent considerable effort weaving into the article.
He also had zero appreciation for my researched information or carefully edited content. I even created an HTML table for him to compare his software selections. (You probably know how tricky those can be.)
I dropped him when I realized he didn't know what he was doing. I said goodbye to a lot of money but decided it was not worth the hassle of spending another week fitting in more content than he was willing to pay for.
This was a great call from Saleem.
Clients that don't know what they want will never be satisfied with your work.
So, make it clear before working with them that you are in control of the content process and that you tell them what you will be doing.
Once a client gets a whiff of this confidence from you, they will relax and let you take the lead.
2. Be Firm in Your Conversation
Don't be afraid to send a quick email about wanting to talk about the project over a Zoom call.
You want to give this difficult client the benefit of the doubt, so with a Zoom call, you can provide them with an update on your project and ask any questions you have.
You can also ask the client if they have any questions for you. This opens up communication and will make the result closer to what the client wants.
This is what copywriter Marissa does with her clients.

3. Understand What's Missing
If a client is unsatisfied with your work, ask what you could do to align with their idea of what they want.
Sure, they probably need a content brief, but for the first time, the onus is on YOU to fix things. After you fix things, you can suggest a content brief and provide a template if you want!
This is what content writer Dana does:

4. Do Three Strikes and Your Out
Many freelance writers will stick it out with a difficult client three times.
Be careful with this strategy, though. You don't want to stick it out if the client doesn't pay for your first article.
If that's the case, run, but if they come back and ask for an edit, do it.
They may want a tight deadline for the next article, so you do it.
And for the next one? They want you to rewrite a section.
Okay, you do it.
But after? You let them know it isn't a fit for you and go your separate ways.
For me, I don't hold out for three strikes.
After the first or second, I will walk away as I don't have time to deal with difficult clients as a writer.
It's up to you on what way you learn how to deal with difficult clients as a freelancer but know you have options, and you don't have to work with a tough client.
5. Pay Attention to the Red Flags
You can't have a successful freelance writing business if you work for free.
Sure, you can guest post to gain clients, but that's a strategy, not the way to make a living.
But, for difficult clients that don't pay, there will be red flags like:
Poor communication or unresponsiveness
Unwillingness to sign a contract or agreement
Vague project requirements
Lack of respect for you
If you see this, then finish the work and cut ties.
SEO writer Kate did this when she had a difficult writing project.

6. Always Leave on a Good Note
And the great advice on dealing with tough clients?
Leave on a good note. Always finish the project, be clear in your expectations, and part ways in a friendly manner.
Make it known that it just wasn't a good fit, and move on.
Writer Amina does the work as graciously as possible and then parts ways.
Communication Techniques When Dealing with Difficult Clients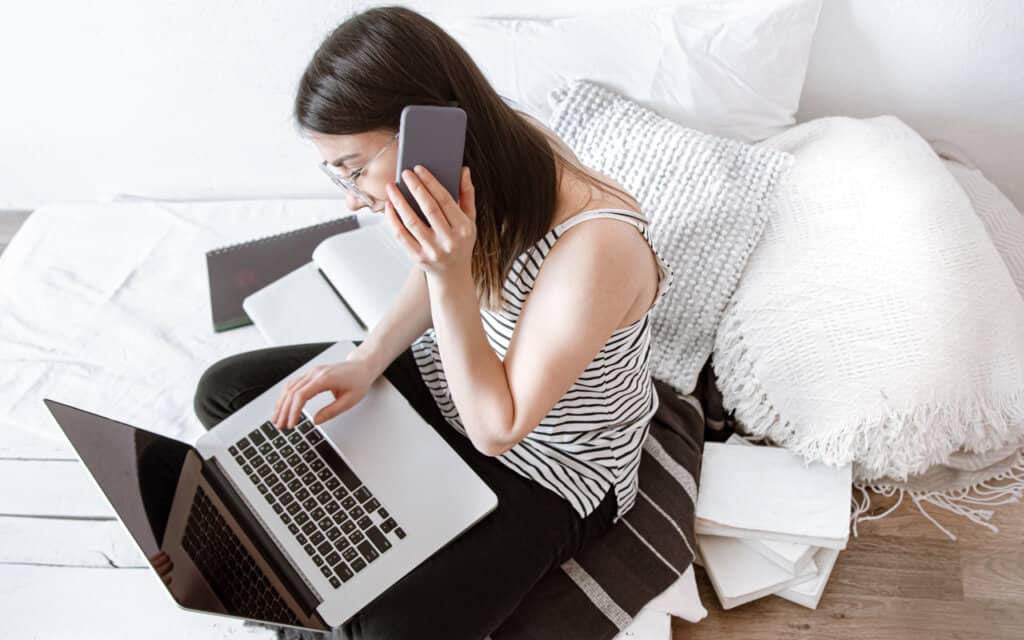 Now we know that difficult clients often aren't the best communicators, right?
But that doesn't mean we follow suit.
No!
Instead, be the best communicator to navigate this toxic relationship and cut ties cleanly.
Here are some techniques you can do when dealing with these clients.
7. Active Listening
With any relationship you have, you know that active listening is a big component of their success.
The same goes for your freelance clients.
Give your full attention during the onboarding process and jot down their plan for having writers.
Try not to interrupt when they are talking, as it shows respect of their ideas.
If I can, I will record the Zoom call, so I don't miss anything when I go and write for them.
8. Be Professional (and Calm)
If you want to be a freelance writer, you must be professional.
This is a legit business and not some hobby.
I know for me with any new additional freelance client, I will go above and beyond with them.
I will spend more time researching and writing for them, and these clients often email me saying, "Wow!"
If you want to turn your hobby writing into a business, then make sure you:
Set work hours
Have an invoice template
Use Zoom
Have a professional email address
Promptly reply to clients' emails during work hours
9. Set Boundaries and Expectations
Part of your professionalism as a freelance writer is setting boundaries and expectations with your clients.
This is something I didn't do in the beginning.
I would answer emails any day of the week and at any time.
I would drop anything I was doing to speak to a client.
This soon wasn't sustainable, and I needed to balance work with being a mom and wife.
So, I set work hours and created an onboarding process that puts me in control.
10. Have Empathy
Above all, have empathy for your clients.
They are busy, and many have bosses they need to appeal with.
So, always come from wanting to understand their needs and be accommodating when there are changes.
And always reflect on your communication with clients.
Your business will grow when you can look inwards and find ways to be a better communicator and empathizer.
11. Put Everything In Writing
Don't forget this step!
Always have your client relationship in writing.
This makes it easier to ask them about their needs and what they want from you.
And this goes for when you go above and beyond for clients. Saleem created an HTML table for a disgruntled client, but since it wasn't mentioned in an email, the client just walked all over Saleem.
Keep tabs on any conversations you have in writing!
Avoid Difficult Clients and Instead Gain Amazing Ones!
I've only had a few problematic clients in all my years of freelancing.
Some were editors, and others were solopreneurs, but had one thing in common: they didn't value the writer.
That's what it all boils down to.
Respect!
Let me know in the comments if you dealt with difficult clients and what you did to rid yourself of their toxicity!