Buying tires is a necessity for any car buyer. It always seems as if it happens at the worst time, too. You need to replace your tires, and you struggle to find the top choice for affordability and selection.
Here are 11 of the top retailers to buy tires, according to Consumer Reports.
Discount Tire
Discount Tire focuses on offering excellent deals on tires. According to reviews on multiple websites, customers are happy to find that store associates are helpful, kind, and love to talk about tires.
Discount Tire has over 100 different brands, sizes, and styles. If they don't have your choice in stock, they'll place a special order for no additional charge.
The retailer will also install your tires for you. It's better if you book an appointment in advance, but they do offer walk-in services, including winter tire change or tire rotation. They also offer a payment plan if you need one.
Tire Rack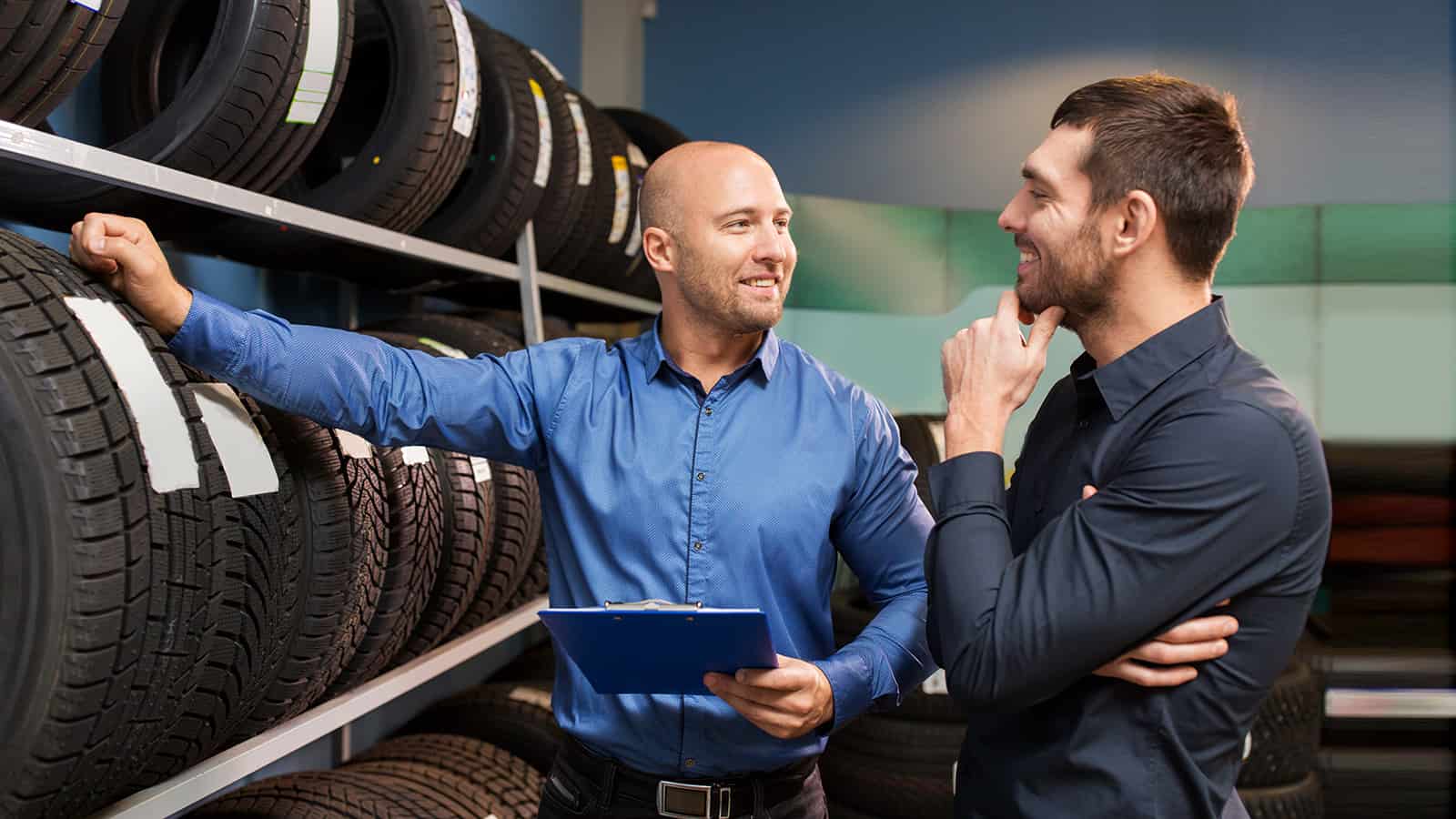 Tire Rack built their own track to test product options. That's how serious they are about selling the best inventory to customers.
They will also ship both your tires and your wheels to you. Plus, they offer some of the best tire deals online.
If you work on your own car, you can install Tire Rack tires yourself. Or, you can work with one of their thousands of independent contractors who will install the tires for you. They even have some contractors who will come to your home so that you don't have to go to a store.
Tire Rack carries hundreds of tire and wheel options, so you should have no trouble finding what you're looking for. If you live near a distribution center, you're also eligible for a discount by picking up your tires directly from them.
SimpleTire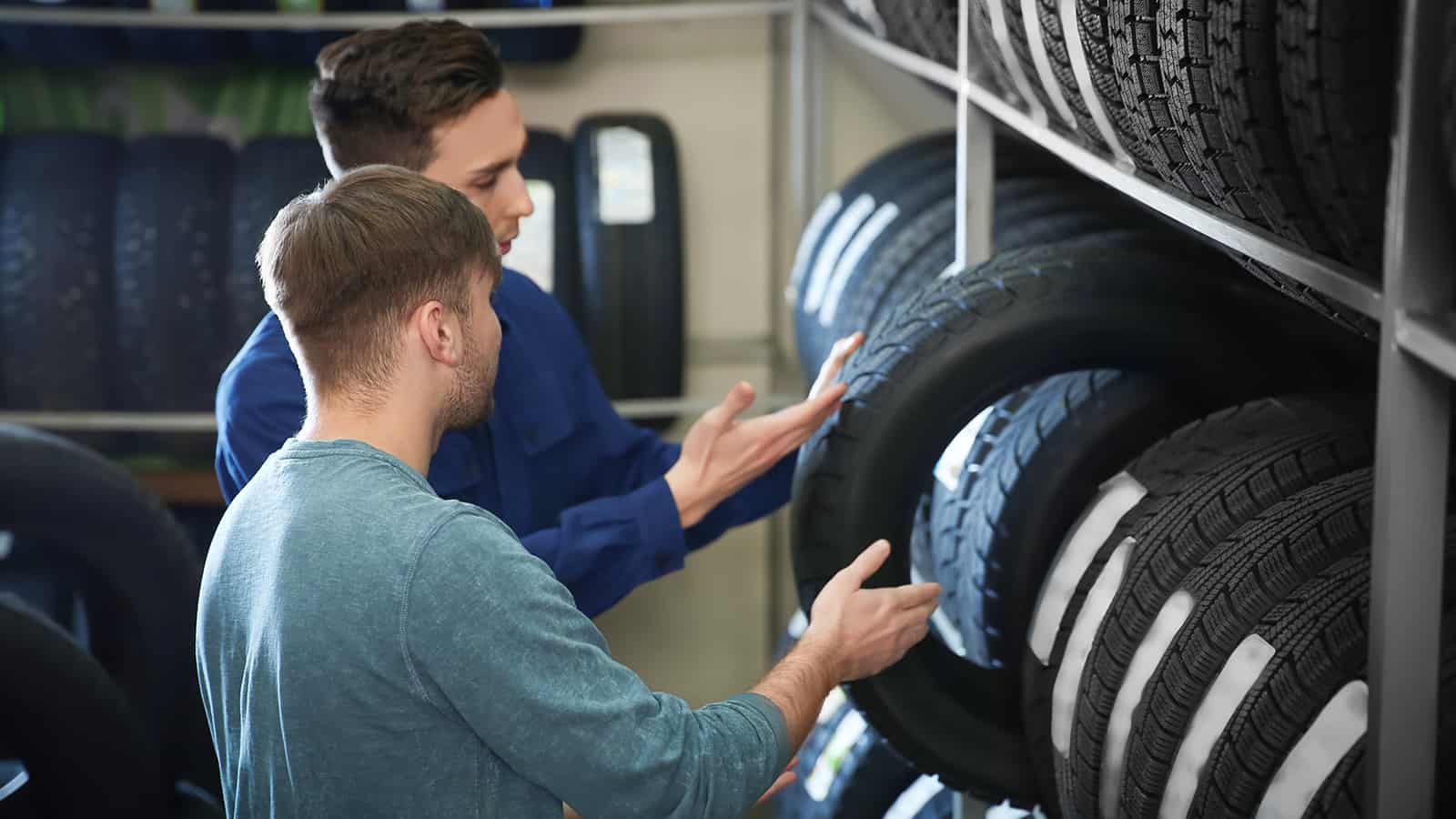 SimpleTire is an easy way to replace your tires, whether you need specialty, commercial, farm, or regular car tires.
Their online catalog has over 55 million tires from over 300 brands so that you can find the tires that are right for your vehicle. The retailer will ship the tires free to your home or a nearby shop.
They have a nationwide network of more than 20,000 local tire installers and allow you to schedule an installation appointment at a time that's convenient for you.
SimpleTire has sales, rebates, and installation deals to save you money on new tire purchases. For instance, you can sign up for their emails and text alerts to receive up to 20 percent off when you buy new tires.
TireBuyer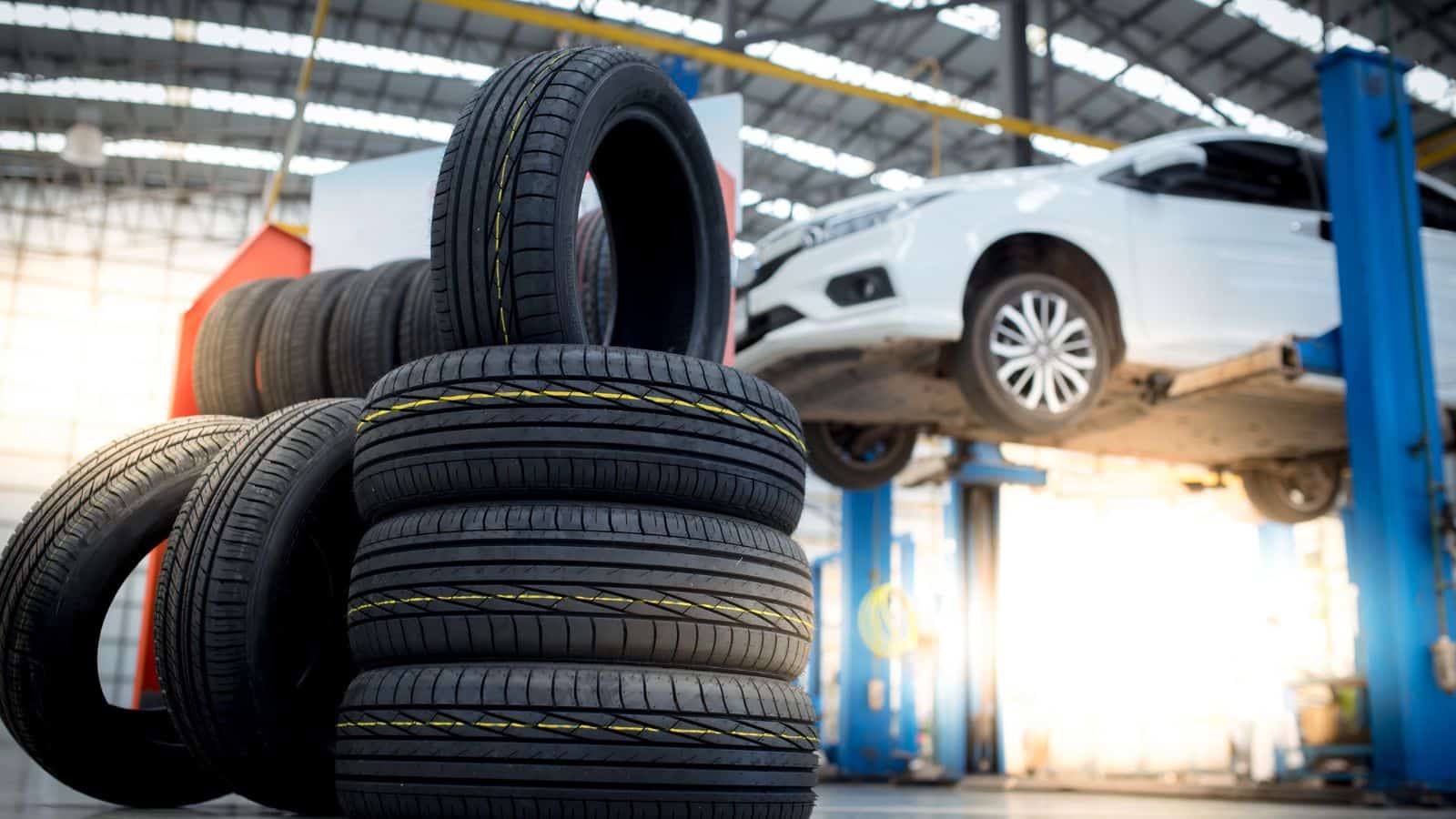 TireBuyer is an excellent resource to purchase tires on the internet. They have a smart guide that helps you select a perfect set of tires.
This is a terrific tool for those who aren't sure what tires are best for their car and area (think climate, road conditions, etc.). You can also have your selected tires shipped to the place you want them installed.
Shipping is free, and shipments usually arrive in two business days or less. TireBuyer also partners with tire installers so that they can give you the TireBuyer Installation Advantage. This means that your installation rate is guaranteed.
The retailer bases its recommendation on over 100 different characteristics, including customer reviews and mileage warranty information.
PriorityTire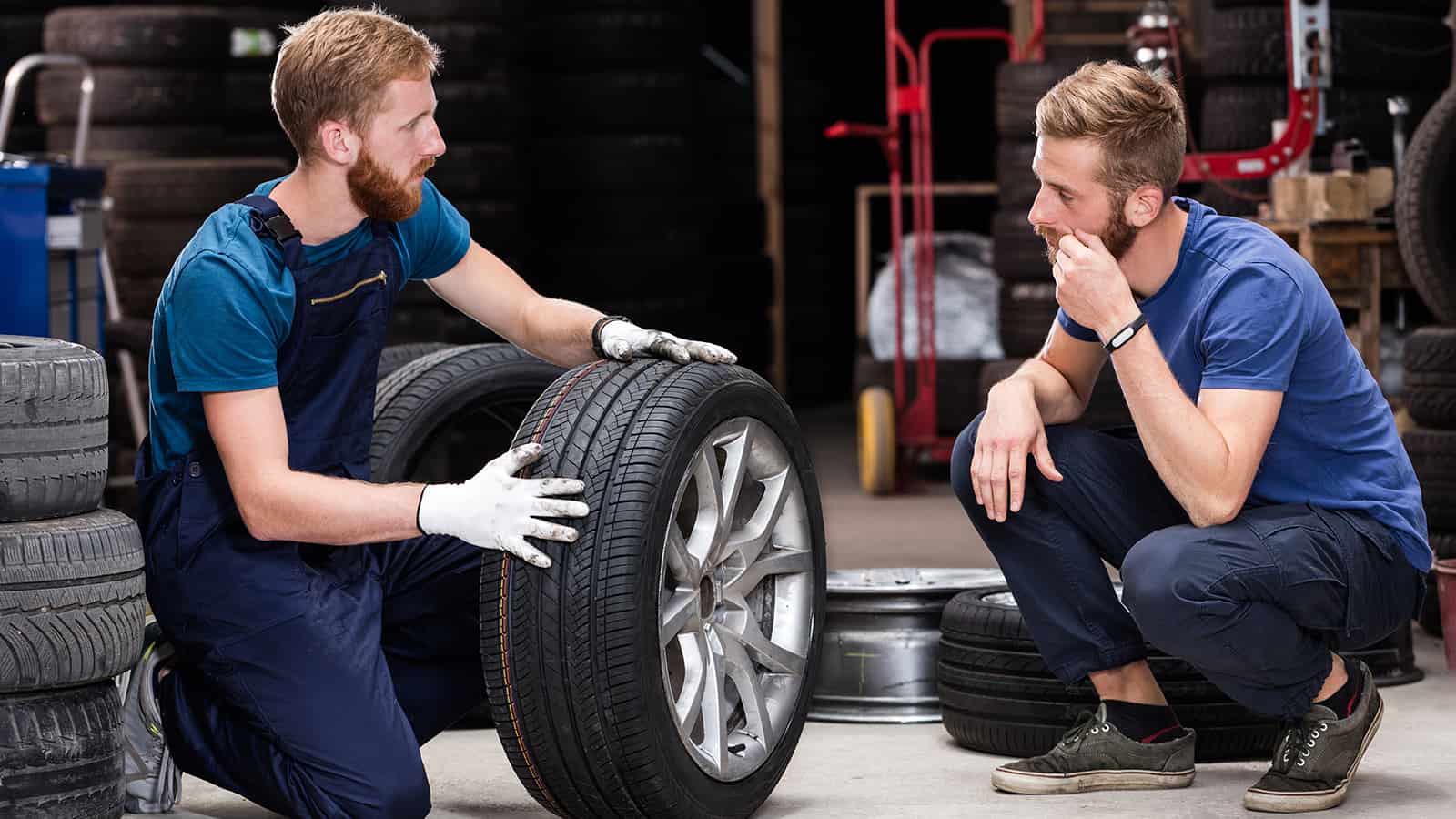 Do you like to install your own tires? PriorityTire is an excellent option to buy tires online. It offers tires for a wide variety of vehicles, from passenger to all terrain and trailer. You can find numerous brands, including BFGoodrich and Toyo.
PriorityTire claims to offer savings of up to 55 percent off what you will find at other retailers. All pricing includes free shipping via FedEx unless you live in Alaska, Hawaii, or Puerto Rico.
If you place your order by 1:00 P.M. EST, your order will ship on the same day. If you place an order after 1:00 P.M. EST or on the weekend, your order ships the following business day.
Goodyear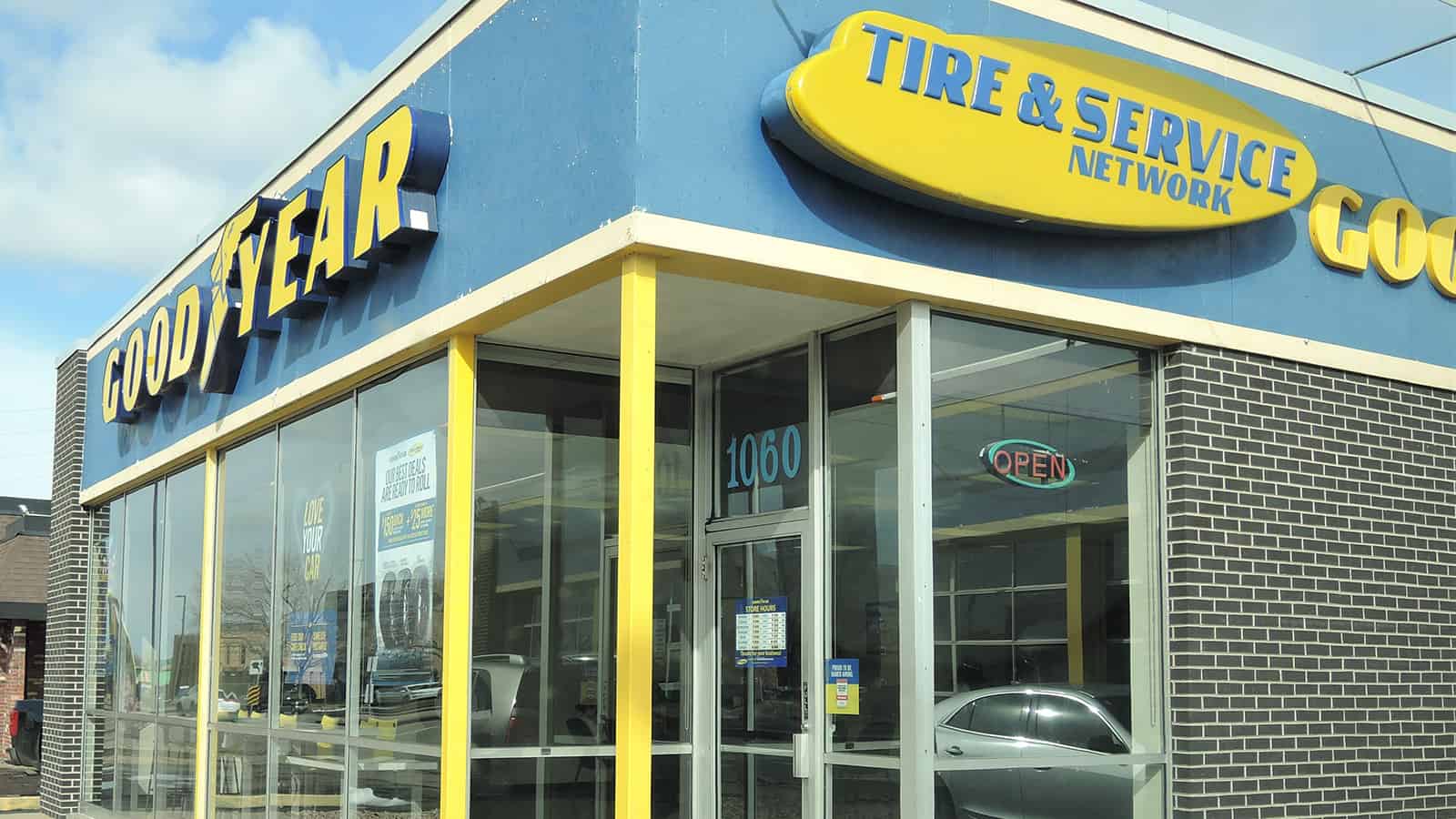 Goodyear is one of the most recognized tire brands. If you need higher-end or performance tires, Goodyear is a solid choice.
The tire giant has over 4,000 nationwide retail locations. You can purchase tires online and have them shipped to your home.
If you prefer to have an experienced installer place the new tires on your car, Goodyear can ship them to one of their locations for free. If you can't get to one of their locations, Goodyear has a mobile installation option. This allows you to stay at home or work and get your tires installed at no added cost.
While Goodyear is typically higher in price, they offer a price match guarantee when you purchase tires from the site and often offer rebates. If you find a better price within 14 days of purchase, they refund the difference.
Amazon Tires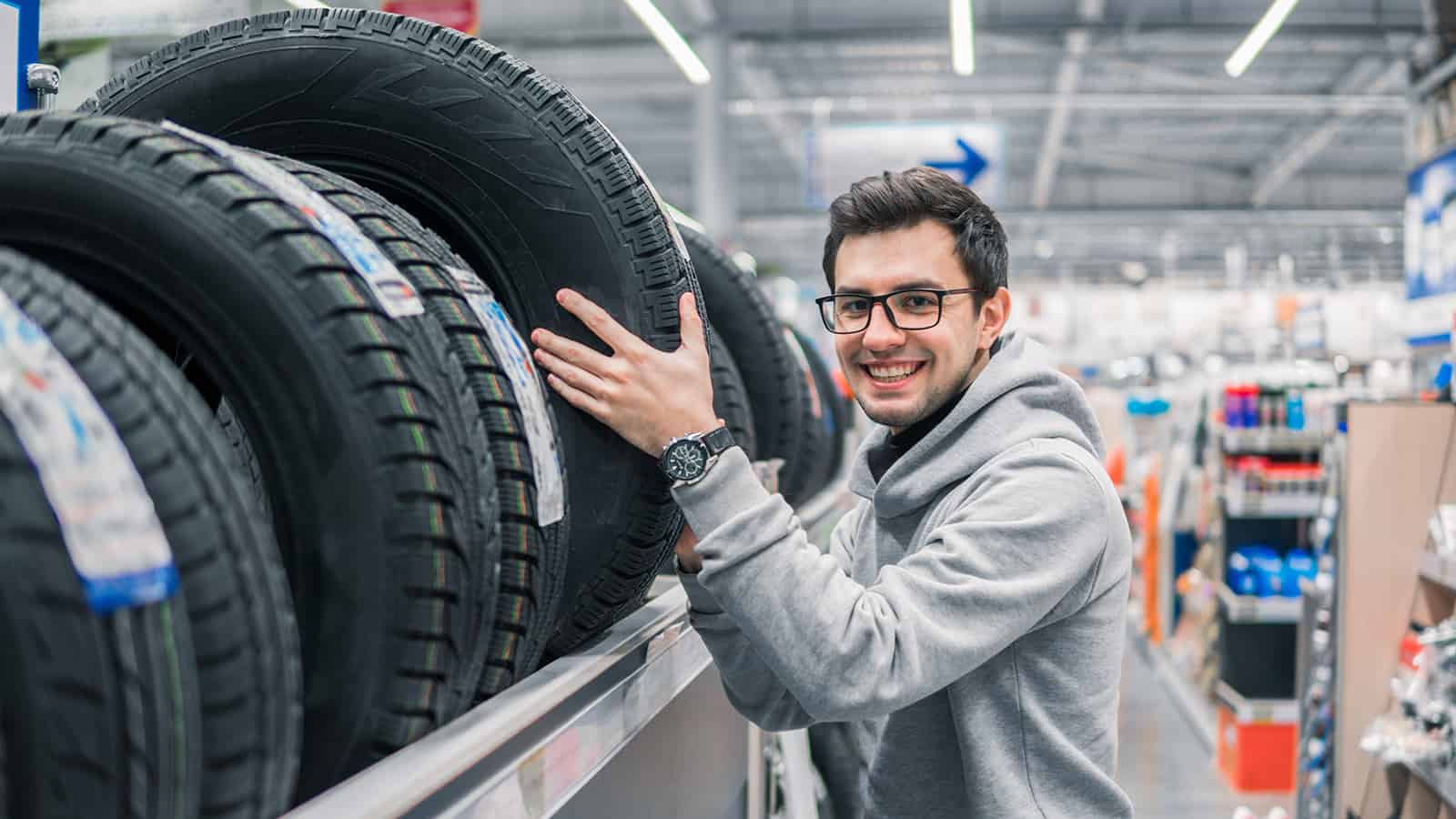 Amazon sells everything, including tires. The best thing about buying tires from Amazon is that you get to take advantage of Prime and discounts.
If you've ever had doubts about buying tires online, Amazon offers solid deals that make them worth considering.
Amazon carries hundreds of affordable tire options. They even have tires for RVs, tractors, and motorcycle in case you need more than one style.
The site makes it convenient to buy tires. With thousands of reviews, hundreds of products, and the ability to get two-day shipping, you can find the exact tires you're looking for in less time. If you're a DIY installer, Amazon is worth considering.
TireMart.com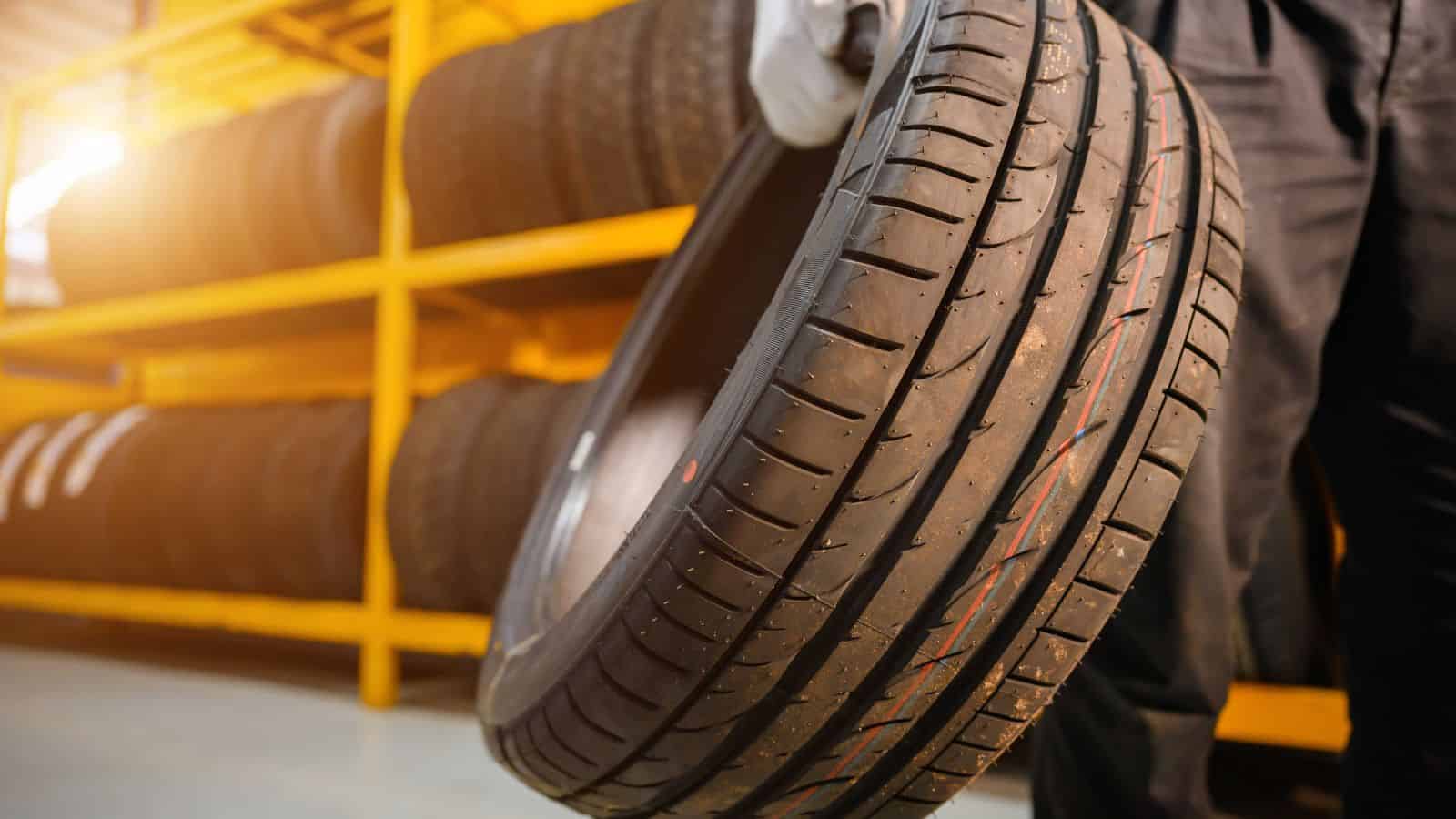 Buying used tires may sound unsafe or like an unwise way to save money. Wouldn't you put yourself at risk or not have a long tread life?
TireMart.com, formerly BestUsedTires.com, doesn't sell used tires. Instead, it sells blemished tires that have minor cosmetic imperfections. They have never been installed on a car and have the same tread life and performance capacity as a new set of wheels.
Fortunately, these tires come at a discount of up to 65 percent off retail.
The tires can't legally be sold as new, but they only differ in looks. The site carries over 50,000 brand-name tires. All tires come with a 90-day money-back guarantee and ship for free via FedEx.
Costco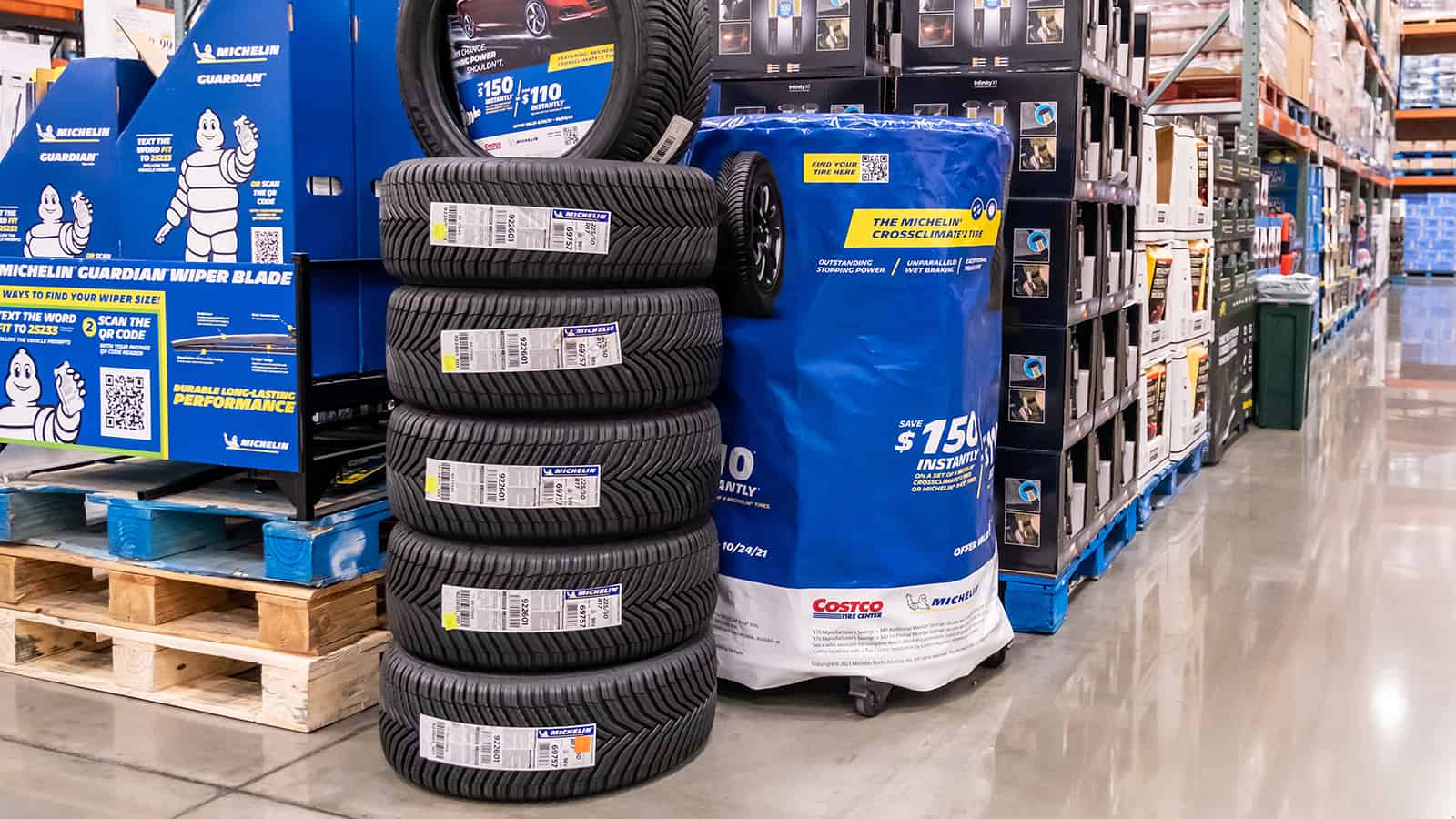 Costco is one of the best places to buy a set of wheels. The store won't work for everyone, but if you have a membership, it's a good way to save money.
The best time to get your tires from Costco is when they have their yearly "buy four tires" deal. When you buy four tires, you'll receive a discount, plus each tire costs only one penny to install.
Costco fills their tires with nitrogen instead of air to help with fuel economy. They also have a five-year road hazard warranty, which means if your tires are damaged, they will repair or replace them.
If you buy your tires through Costco, you also have a lifetime of tire benefits like balancing, pressure checks, rotations, and flat tire repairs.
Costco usually doesn't offer the widest selection, but they offer some of the best tire deals in the market.
Big O Tires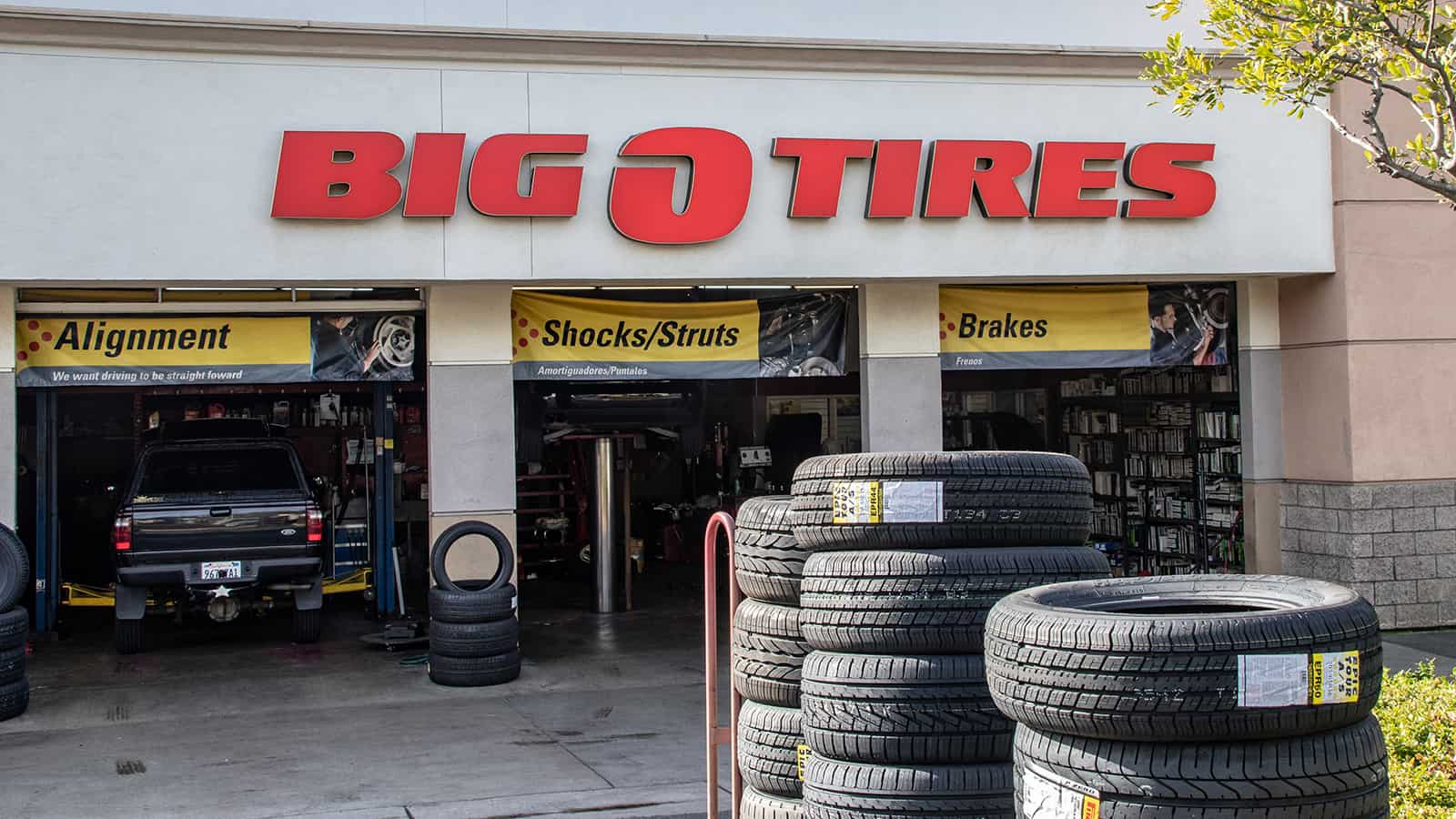 Big O Tires is similar to Discount Tire Direct. You can order your tires online or in-store and have them installed.
If your tires aren't in stock, you can order them and set an appointment for a day and time that works for you.
Big O Tires doesn't have the highest ratings for customer service, mainly because of their installation time. Many customers say that it took Big O Tires around three to four hours to install tires. To make sure this doesn't happen to you, get a time quote and try to go when it isn't too busy.
Big O Tires has multiple options to choose from, many of which are affordable. The retailer also offers payment plans.
Tire Barn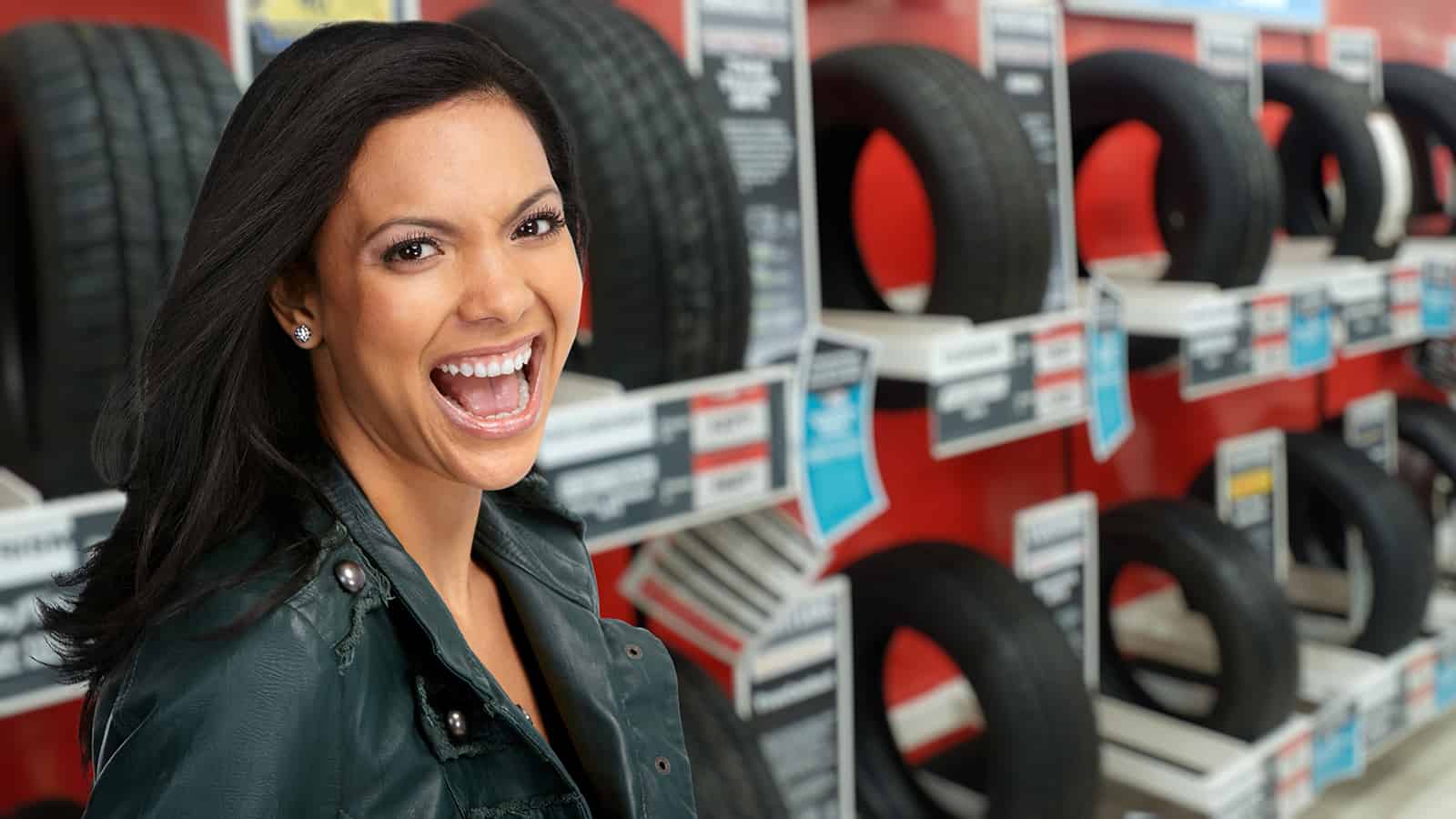 Tire Barn boasts millions of installations a year, and the retailer is an excellent option for cheap tires. It also carries all of the major brand names.
This retailer offers two different types of installation services – standard and premium. Standard installation includes the usual services like an alignment check and inspection.
The premium installation package includes everything from the standard installation plus lifetime rotations, balances, and tire repairs.
Tire Barn also includes a 30-day or 500-mile guarantee. If you don't like the tires and are within those parameters, you can return them free of charge.
How to Become Rich Quickly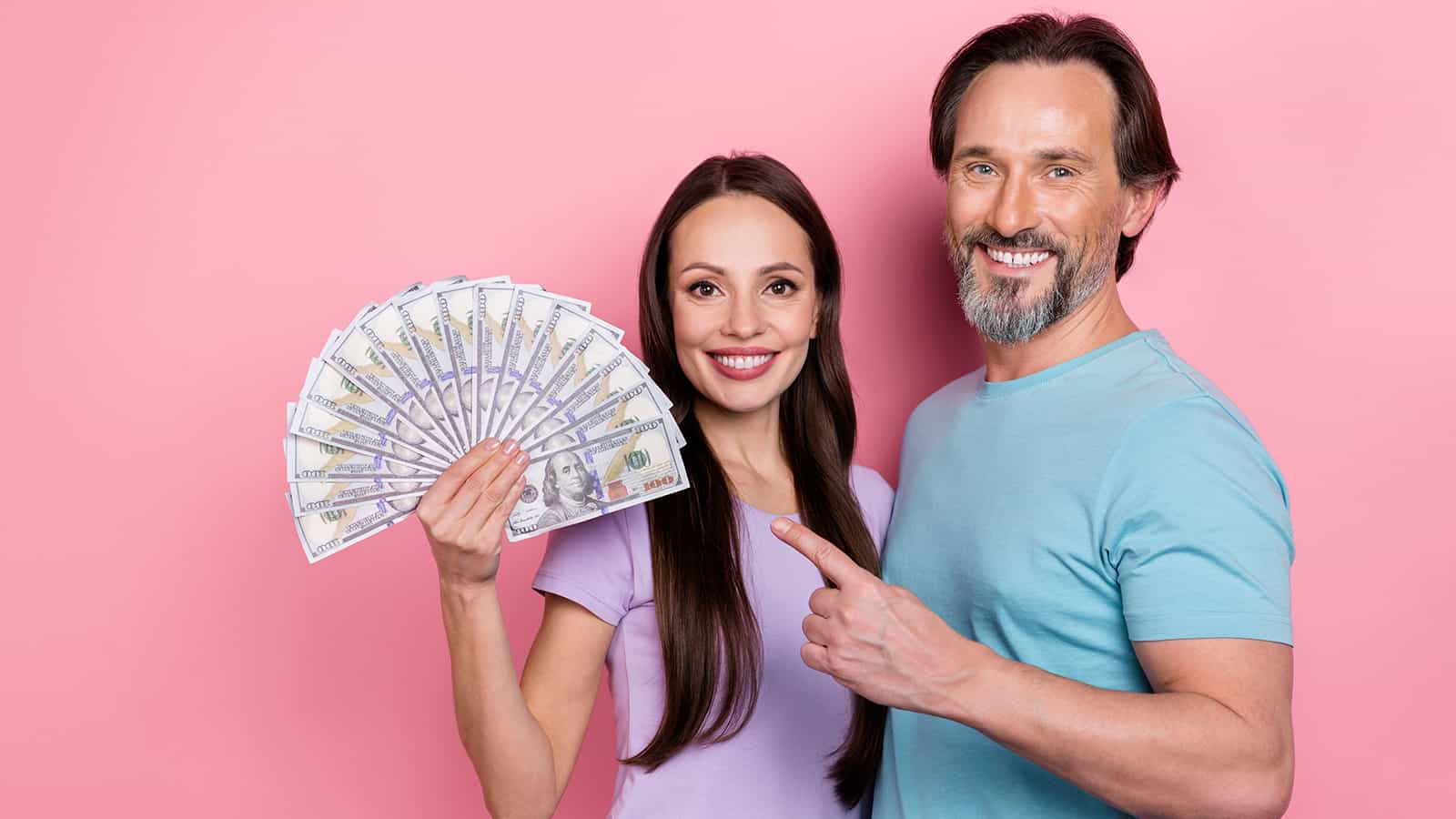 Everyone wants to become rich quickly. While not always possible, there are legitimate ways to become wealthy. Follow these methods and you'll be on the road to riches.
How to Become Rich in 9 Simple Steps
How to Watch NFL Games Without Cable
You don't need a pricey cable contract to watch NFL games. You can watch your favorite team and save big money. Here are the top ways to do it.
Ways to Stream NFL Games Without Cable
101 Ways to Make Money On the Side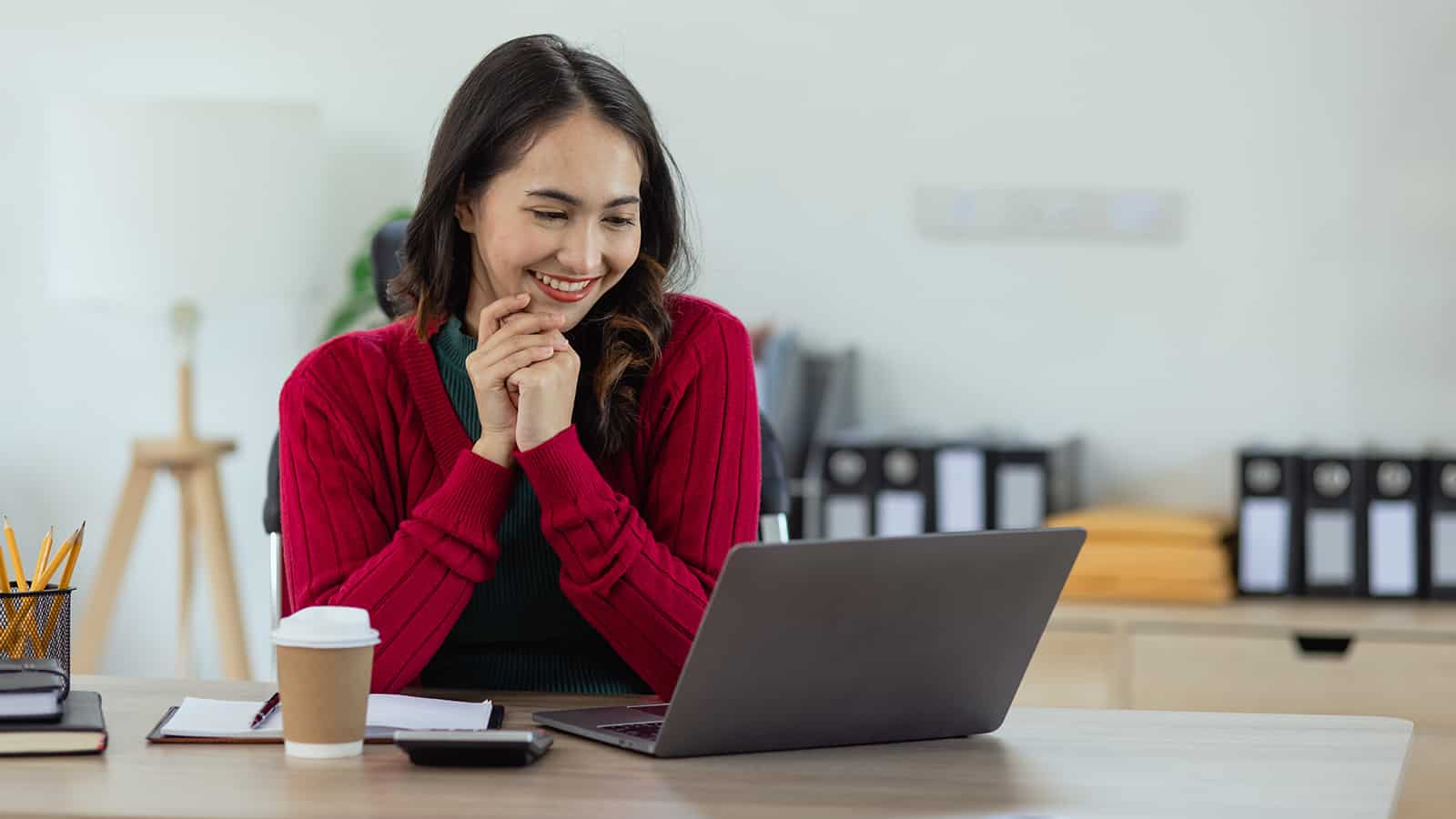 There are countless side hustle ideas you can pursue. Not everyone will be a good fit for you. Here's an exhaustive list of options to make extra money on the side.
Ways to Make Money on the Side
Get Cash Back On Your Gas Purchases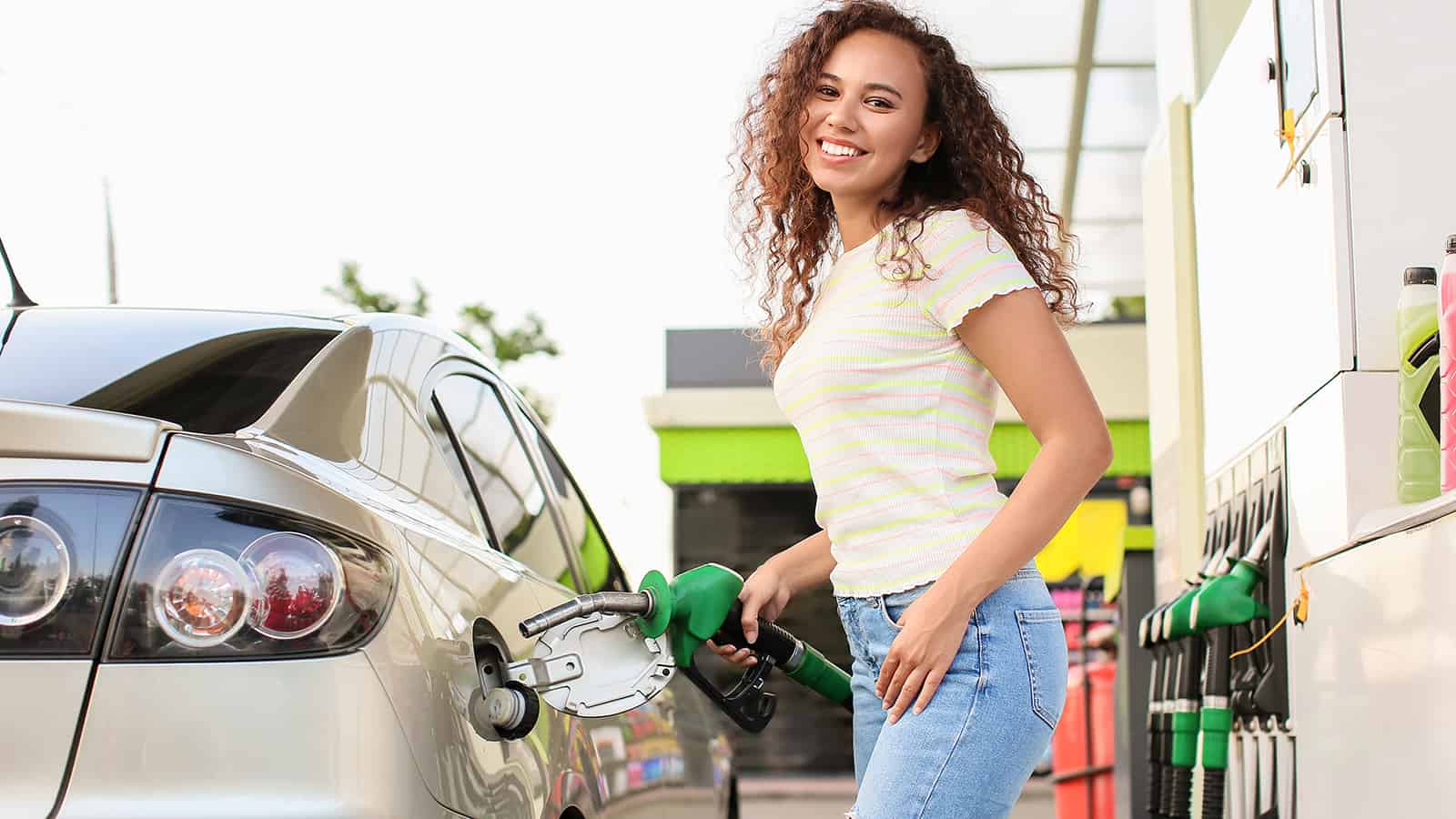 It's painful to fill up at the pump. Thankfully, there's an app for that! With Upside you can get rebates on your gas purchases that you can redeem for cash.
Upside App Review: Is the Gas App Worth it?
Do Dave Ramsey's Baby Steps Work?
Love him or hate him, Dave Ramsey has helped millions of people get out of debt. That all starts with his Baby Steps ideology. If you're struggling financially, his system may work for you.
What Are Dave Ramsey's 7 Baby Steps? Do They Work?
Related
Source link