We may earn income from links in this post. Please read this Disclosure for details.
If you're wondering about the biggest mistakes to avoid in Rome, don't do what I did on my first trip to the Eternal City.
My mistakes weren't major. I didn't get thrown in jail or sent to the hospital.
But I wasted money and time, and missed out on wish-list experiences such as seasonal dishes I wanted to try and certain paintings I wanted to see.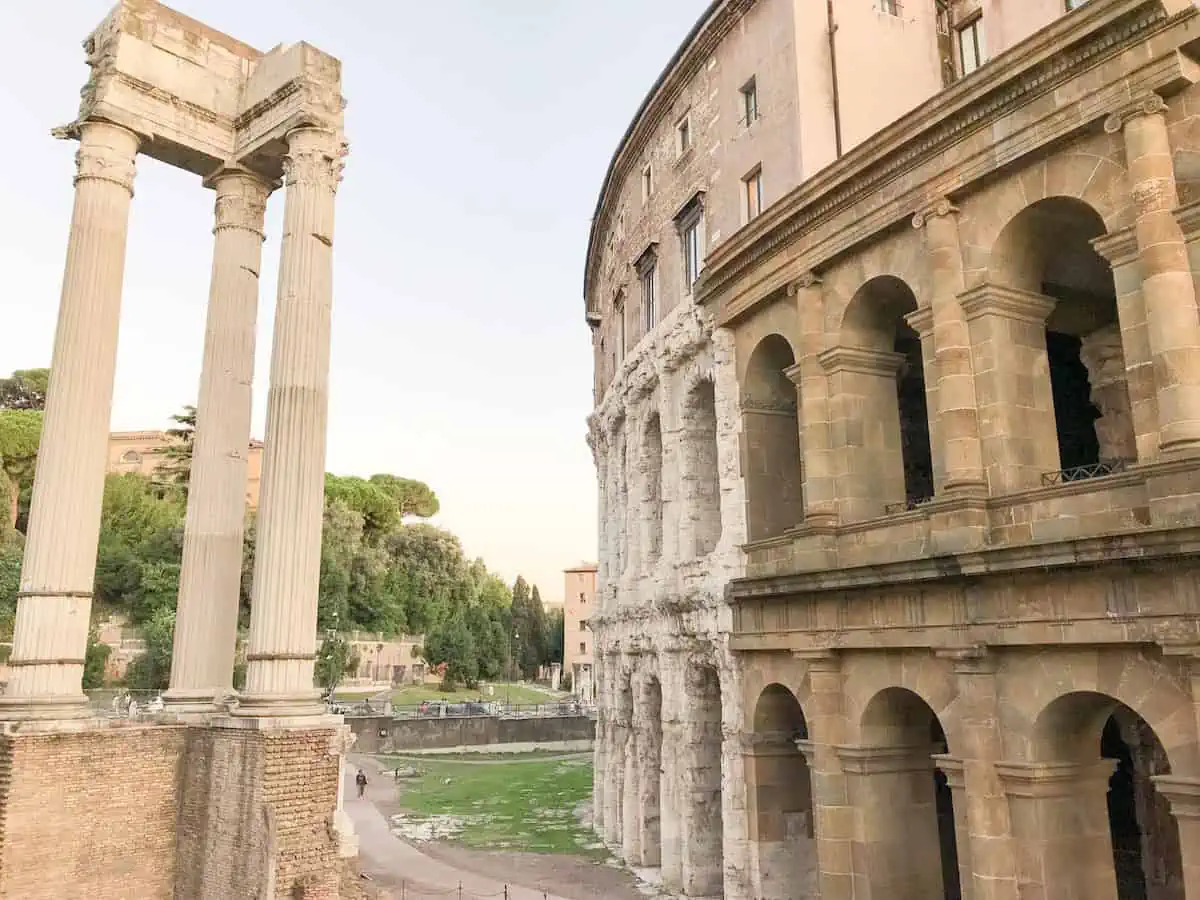 I've since returned to Rome many times and each time I learn something new about what to avoid and what to do instead. 
Here are the biggest mistakes to avoid when you're visiting Rome.
Keeping them in mind will help you have a  more enjoyable, less costly and hassle-free experience.   
1. Not Booking Your Rome Museum Tickets in Advance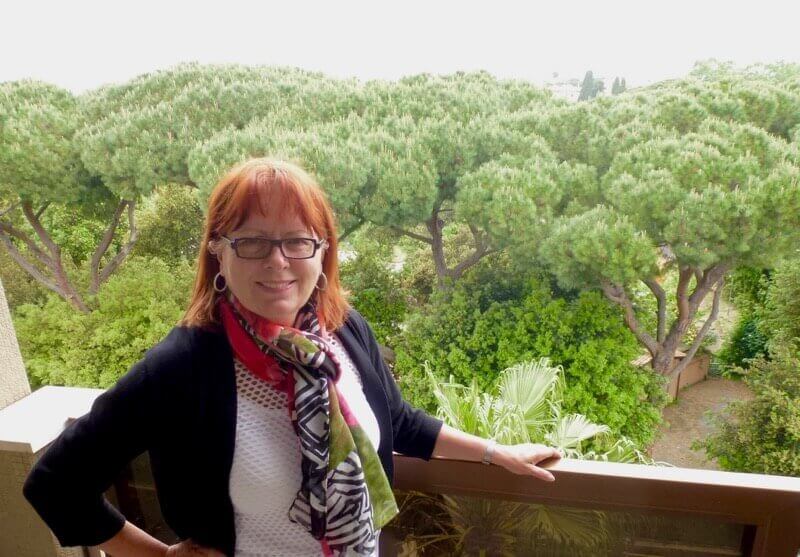 If you have a limited amount of time in Rome and bucket list of things to see and do, you don't want to leave anything to chance. 
Book tickets in advance. 
I know EVERY guidebook recommends this. But when you're in the last-minute flurry of packing and trying to get to the airport in time, sometimes it's tempting to postpone things until later.
In my defence, I did check the booking website for the Gallery Borghese in advance.
When I saw dates were wide open for several weeks, I decided to wait until we arrived in Rome to actually purchase a Borghese Gallery Entrance Ticket.
We were staying at Parco dei Principi Grand Hotel & SPA , directly across from Villa Borghese Park and Borghese Gallery.
So I thought arriving in Rome three days in advance would be plenty of time to get tickets. Wrong!
By the time we arrived in Rome, every ticket for the next few weeks was gone.
No amount of tipping the concierge, begging at ticket booths or arriving early at the gallery, hoping a ticket holder would be a no-show, could get me inside and beyond the gift shop.  
Titian's "Sacred and Profane Love" and Caravaggio's "David with the Head of Goliath" were beyond my reach.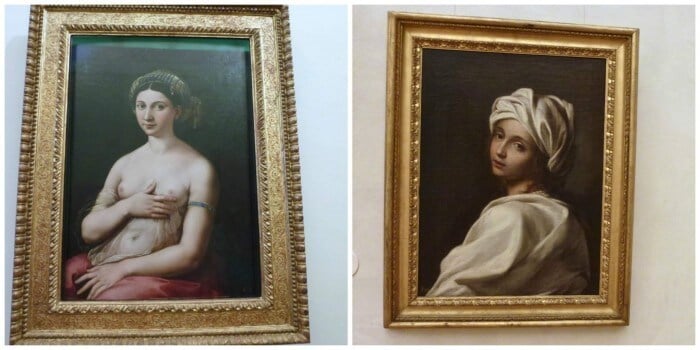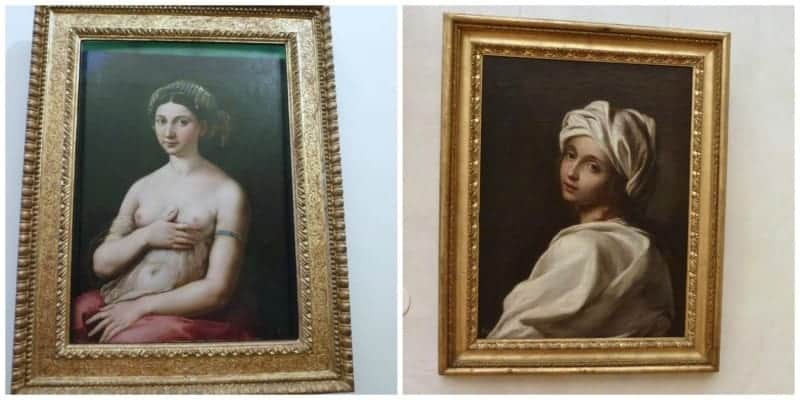 If you find yourself shut-out of the Borghese gallery, a good alternative is Palazzo Barberini. Tickets are much easier to get. 
This spectacular 17th century palace features a stunning staircase by Bernini as well as La Fornarina, a painting of Rafael's mistress.
Check prices and availability of a Borghese Gallery Entrance Ticket on Viator.com.
2. Skipping Free Attractions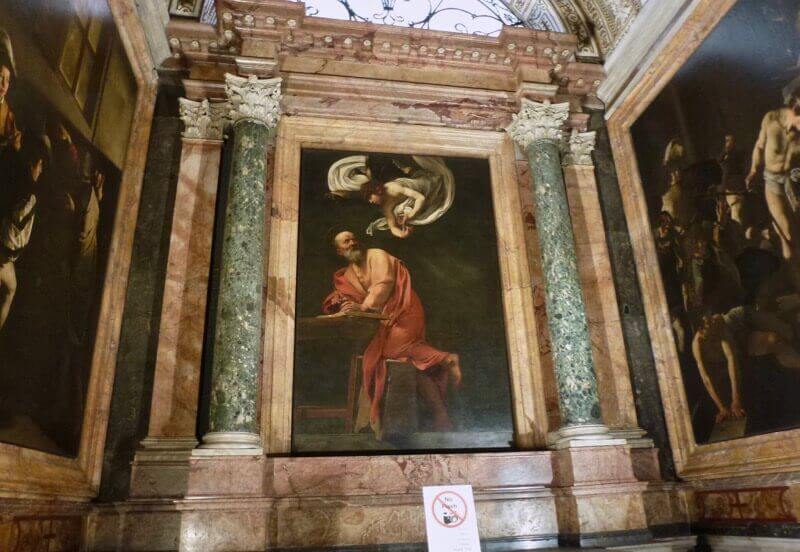 Another of the most common mistakes to avoid in Rome is focusing only on paid tours and overlooking free attractions.
Many churches and piazzas are free to enter and offer stunning architecture and art.
For example you can see Caravaggio paintings in situ within the church for which they were commissioned, rather than inside a gallery.
The church of San Luigi dei Francesi near Piazza Navona (Google Map) features three jaw-dropping paintings, all depicting Saint Matthew.
In addition to being free, this option has another advantage. The lighting and drama of the paintings are presented in the way the artist intended them to be.
The paintings are set in shadow, which makes it possible for viewers to appreciate Caravaggio's powerful use of illumination as a symbol of a miraculous force in the battle between good and evil.
While it's free to look at the artwork within San Luigi dei Francesi, true art fans should take the Discovering Caravaggio and Raphael guided tour.
Led by an art historian this tour includes stops at four churches (including San Luigi dei Francesi) as well as the Pantheon where you enjoy an aperitivo.
Check rates and availability of the Discovering Caravaggio and Raphael tour on Viator.com.
3. Ignoring Dress Codes
Some churches and religious sites in Rome require modest clothing, so be prepared with appropriate attire.
Generally knees and shoulders must be covered. Carry a simple scarf or shawl to drape across your shoulders or around your waist. 
Hats should always be removed before entering a church. 
4.  Missing Out on the Best Food in Rome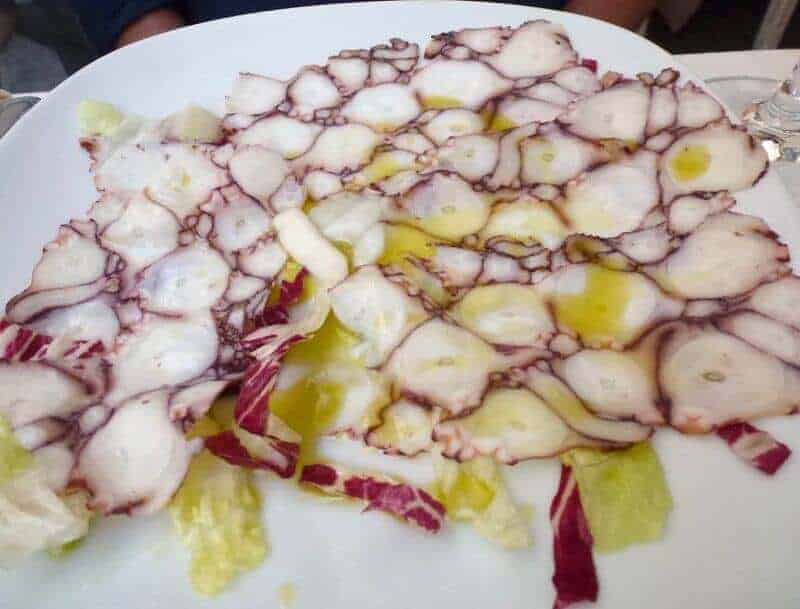 If it's your first trip to Rome you don't want to waste your time on mediocre meals (and they do exist in Rome)  or get stuck in a tourist trap. 
Place yourself in the trusted hands of food pros who know where (and when) to eat. Taking a walking food tour is a good beginning.  
I also followed the recommendations from Eating Italy Food Tours and dined at Osteria Der Belli (Google Map), a seafood restaurant in the Trastevere neighbourhood.
It was one of the best meals we had in Rome. Do your research and make restaurant reservations well in advance.  
🌟 Foodie Tip: Also check out these recommended three restaurants in Rome for breakfast, lunch and dinner.
5. Counting on Free Public Wifi  
Don't count on using only free wifi in Rome. Speeds can be slow on public networks and hackers can access your personal data and devices.
You really should use a VPN (Virtual Private Network) for security if you plan to use public wifi spots. I use NordVPN but there are several reliable VPN providers.  
While it can be fun to go exploring, if you have a dinner reservation you don't want to miss, having an Italian SIM card on your smart phone can reduce your stress levels. 
 With an e-sim card you can look up an address on your smart phone if you get lost in Rome's winding streets. Or call the restaurant to tell them you're running late without incurring roaming charges.
Roam-Like-Home plans offered by Rogers and other local providers in North America can cost $15 CAD a day in Europe.
Compare this to the Italy esim card offered by Airalo.com for $10 USD for 30 days and you can quickly see how much money you can save. 
It's well worth the investment. 
6. Eating Near Major Tourist Attractions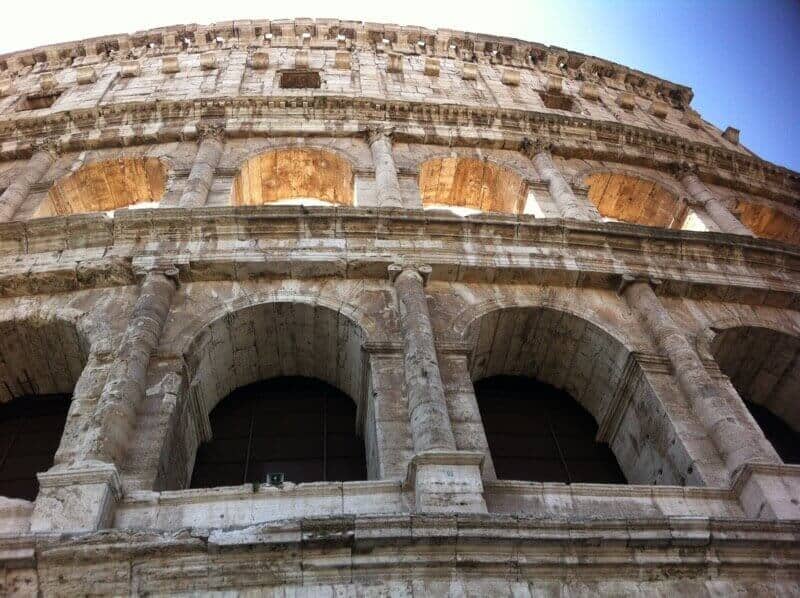 Dining near major attractions tends to be overpriced and lower in quality. And you can't count on a packed restaurant being a sign that the food is good.
One of the mistakes I made in Rome was grabbing a meal at a restaurant near the Colosseum. I was tired and I looked at how busy it was and thought " How bad can it be?"
It was one of the worst meals I've had in Italy. Several people at neighbouring tables actually walked out. 
Sometimes getting food to go can be a better option.
For example, if you're near the Spanish Steps and you want a portable snack rather than a meal, I highly recommend getting mini-sandwiches to go from Canova Bar at Piazza Del Popolo (Google Map).
And while it's pricey to sit outside at the cafe overlooking the Basilia of Santa Maria del Popolo, the staff at the take-out counter will pack up some delicious finger foods. 
Then you can enjoy a tasty DIY Afternoon Tea at  your hotel (we stayed at nearby Hotel d'Inghilterra located within a 16th century palace once frequented by poet John Keats).
A great spot to eat near the Spanish Steps  is Al Vicoletto di Piazza di Spagna, a tiny restaurant tucked in an alleyway at Vicolo Belsiana 46-47.
Not only is it quiet with plenty of shade — no selfie stick vendors in sight either — but they offer chilled beer on tap and very good spaghetti alle vongole  (spaghetti with clams).
7. Not Taking a Food Walking Tour 
Wondering if a food tour is worth it? It's a common mistake to think they're not worth the money.
For example, during the Taste of Testaccio, a 4-hour walking tour with Eating Italy Food Tours in Rome our small group enjoyed a full morning exploring a local market. 
We sampled suppli (rice balls fried to golden crispiness), truffled pecorino and dreamy Sicilian cannolo at tavola calda and food shops in one of Rome's most authentic neighbourhoods.
Meeting the shop owners and vendors was an experience I'd never have been able to do on my own.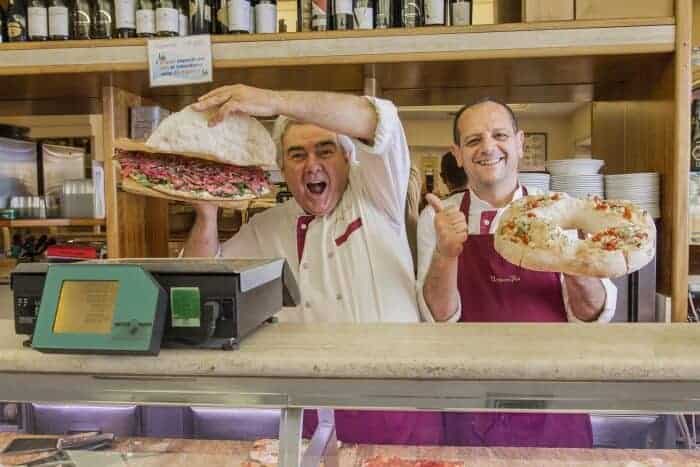 But it wasn't just about food!
Our guide also took us through Campo Cestio Cemetery, the resting place for English poets John Keats and Percy Bysshe Shelley. 
So the experience did double-duty as a guided tour and lunch.
Read about this delicious food tour in my Review of Two Eating Food Walking Tours in Rome.
Subscribe to our blog and you'll also get a 15% discount on all Eating Europe Food Tours!
In addition to their popular food tours in Florence, Eating Italy Food Tours in Rome offers three different walking tours of Rome, led by local experts.
You'll explore Roman neighbourhoods with a local expert, taste Roman cuisine and learn about local traditions and history at stops along the walking route.
8. Wasting your Time Standing in Line at the Colosseum or Vatican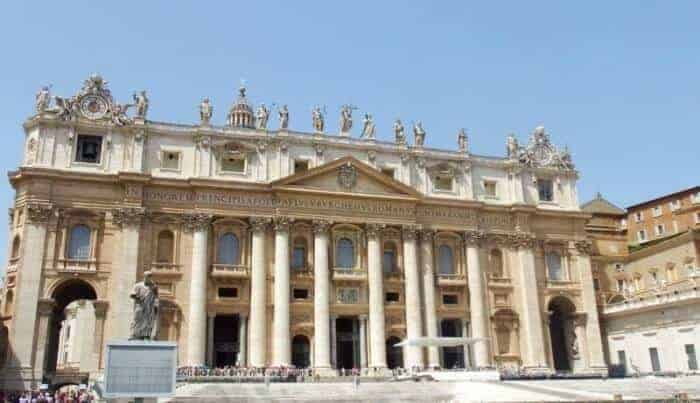 Normally, I love to spend a few days in a new city wandering around, popping into attractions when the inspiration hits.
While it's possible to do this in Rome (see Barberini Palace above), it's not a wise idea to try this for attractions like the Colosseum or the Vatican.
This is the time to book a Vatican Museum, Sistine Chapel and St. Peter's Guided Tour and skip the line.
By enjoying fast-track access, you'll free up a lot of your valuable time in Rome and not waste a minute standing in crowds.
During our escorted tour with Uniworld, I breathed a huge sigh of relief as we breezed past lineups like this one at the Colosseum.
You can also save time by purchase a Combination Ticket (for the Colosseum, Roman Forum, and Palatine Hills attractions) at the Palatine Hills as it's got the smallest line-ups.
One of the best tips for visiting the Vatican is to be flexible about timing.
Some tours offer the opportunity to visit the Vatican after hours. This means not only will you skip the line-ups but you'll avoid the crowds.
You can choose from Breakfast at the Vatican  (exploring the Vatican museums before they open to the general public) or visiting the famous museums after hours.
Taking a VIP After-Hours Tour of the Vatican is actually one of the best things to do in Rome at night.  It's a remarkable experience to see the Sistine Chapel without being rushed. 
And timing is everything! There are always larger crowds during the Jubilee Holy Year of Mercy for Catholics.
This is a big draw for Catholic pilgrims. An estimated 20 million extra visitors were received in Italy in 2016.
9. Visiting Rome Only in High Season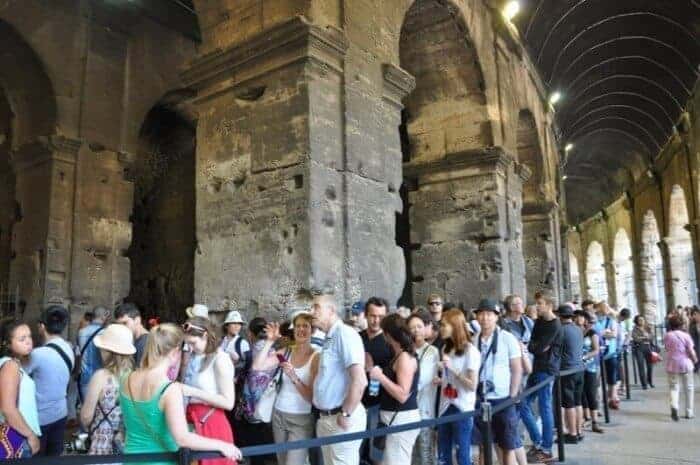 Another big mistake many people make when planning a trip to Rome is to vacation when everyone else does.
The most popular months to visit Rome are May, June, July, August and September. 
Summer in Rome — known for its weeks of scorching heat — is packed with people seeking sunshine and gelato. It's worth visiting well outside the summer and even shoulder seasons. 
It's a mistake to ignore the winter months because of the concern that the weather won't be perfect.
With the basilicas and museums empty of tourists, they're more pleasant to visit. It's also easier to find seats in the trattorias of the historic center.
In December and January, Rome comes alive with festive Christmas markets. Classical music and jazz concerts ring out in churches. Once the Christmas season is over, the month-long winter sales begin.
In short, winter, considered low season, can be a perfect time to plan a trip to Rome.
10. Neglecting to Plan for the Weather
Given the advantages of visiting Rome in low season, it's still important to prepare for weather conditions in the winter months.
First of all, while it's very rare for it to snow in Rome it's possible to get days that are damp, wet and cold. Layering is key when packing clothing for winter in Rome, as it allows you to adjust to changing temperatures. throughout the day.
A warm jacket is a must. Puffy packable jackets are handy. Pack sweaters and fleece that can be layered over shirts or under your coat for extra warmth. 
Accessories like scarves, gloves, and hats will help keep you warm. You can't go wrong with waterproof footwear with good traction, and a compact umbrella. 
But overall, Roman winters are mild and easily endured. You'll see people having breakfast and lunch sitting outside in the piazzas.
11. Overpaying for Rome Accommodation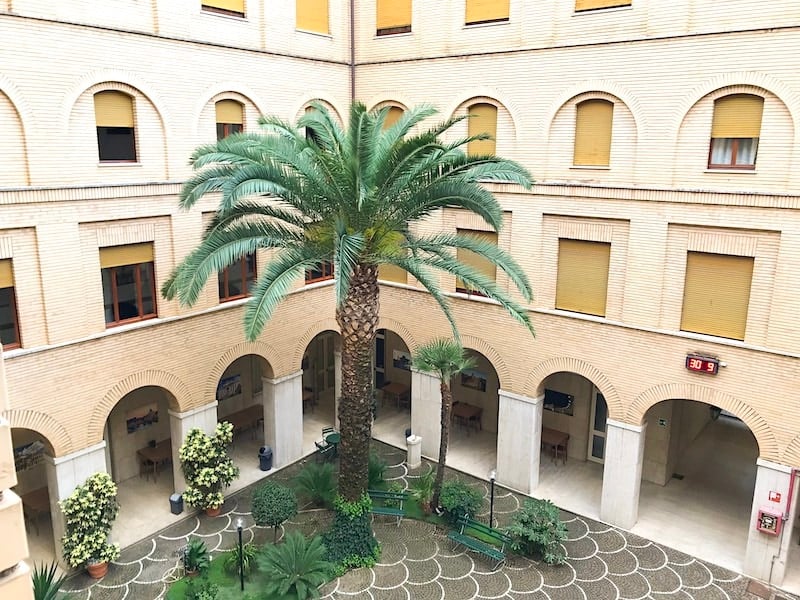 Another mistake you don't want to make in Rome is overpaying for your hotel. Rome can be very expensive if you're not savvy. 
One option to consider (especially if you're travelling solo) is staying in a convent or monastery in Rome.
Not only are these no-frills guest rooms located near major attractions such as the Spanish Steps and the Vatican but they're very economical.  
And you can save money on accommodation by staying in areas beyond the touristy center, like Monti and Termini, which offer a more local experience.
Prior to joining the Insight Vacations Luxury Gold Tour, I stayed at Hotel Mediterraneo, an Art Deco hotel near Termini Station.
Built in 1936, it sits on top of Esquiline Hill, the highest of Rome's Seven Hills. Located close to attractions and transportation, it's a handy location for sightseeing as well as travelling by train to Puglia, to Civitavecchia the cruise ship port and beyond. 
12. Not Exploring Beyond the City Center
Another mistake many visitors make when visiting Rome for the first time is not exploring beyond the city centre.
One of my favourite neighbourhoods is Monti. Located near the Colosseum, it's becoming trendy but is not yet packed with tour bus crowds.
Food fans will love the Testaccio neighbourhood. You can sample authentic Roman dishes at the Testaccio Market, marvel at the Pyramid of Caius Cestius (dating to 12 BC) and dine in a cave restaurant inside Monte Testaccio, a hill made of ancient pottery from millions of discarded amphora dating to the Roman Empire. 
And the Ostiense area has transformed into a hub for contemporary art and culture. Visit the MACRO Museum and check out the street art on Ostiense's walls.
13. Not Learning Basic Italian Phrases
Learning a few phrases like "hello" and "thank you" in Italian can go a long way in terms of politeness and communication.
It's also practical to learn some basic Italian phrases for tourists so you can master the basics such as asking where the washroom is or how to find your way to the train, taxi  or bus station.  
This becomes increasingly important if you travel outside Rome to villages in Salento, Puglia that see few foreign tourists. 
14. Not Validating Tickets on Public Transportation 
While both Uber and taxis are available in Rome, using public transportation like buses or the metro whenever possible can save both time and money.
If you use public transport, remember to validate your ticket in the machines provided. Failure to do so can  actually result in fines! 
If it's your first trip to Rome, another cool way to see Rome in two days is by taking buses, vespas and bikes.
15. Ignoring the Siesta
Many shops and restaurants in Rome close in the early afternoon for siesta. So plan your day accordingly to avoid disappointment.
16. Overpacking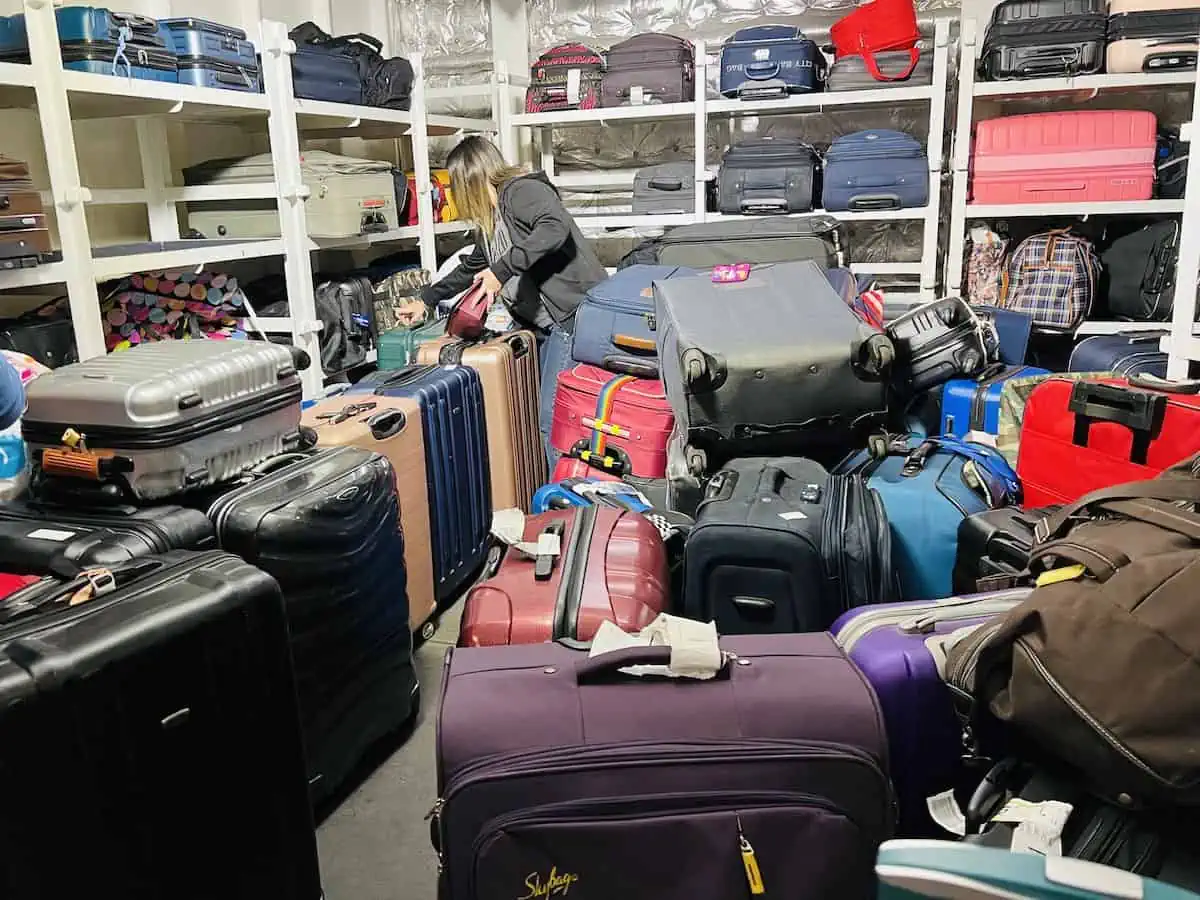 Packing too much can cause hassles, especially when navigating cobblestone streets and public transportation.
If you're staying in pedestrian zone within the Trastevere district even taking a taxi might not get you close to your hotel.
Hauling a heavy suitcase across cobbled streets or up steep stairs can be exhausting, can injure your back and even expose you to pickpockets who target distracted travellers.
Overpacking luggage can also result in excess baggage fees. Instead, pack lightly and bring a collapsible duffel bag to carry home souvenirs.
🌟 Pro Tip: If you're on a two or three day itinerary in Rome and plan to take short day trips, rent a storage locker. Stashing heavy luggage at a storage depot or in a locker is  surprisingly inexpensive. 
17. Ignoring Pickpocket Risks 
Another one of the most important things to know before going to Rome is that like many other major cities, Rome has pickpocketing issues.
So be vigilant in crowded areas, use anti-theft bags and keep valuables secure.
However it's a mistake to wear a cross-body bag, stash your valuables in a money belt and think you're safe. 
Italy's famous scippatori (scooter thieves) have no way of knowing your bag isn't packed with goodies so you could very well be a victim of a bag snatcher. They're fast and brutal. 
I travelled with a friend who was dragged behind a determined scooter thief for half a block before the strap broke on her bag.
She was badly injured from abrasions and spent an entire day in the hospital.
So wear cross body bags on your shoulder, skip the fake Rolex and flashy imitation diamond jewellery and keep a low profile. 
Final Thoughts on Common Mistakes to Avoid in Rome 
By following these tips for travelling in Rome and avoiding the common mistakes many first-time visitors make, you can enhance your experience and make the most of your visit to this beautiful city.
More Rome Travel Inspiration and Tips
Dividing her time between Canada, Guatemala and Mexico (or the nearest tropical beach), Michele Peterson is the founder of A Taste for Travel. Her award-winning travel and food writing has appeared in Lonely Planet's cookbook Mexico: From the Source, National Geographic Traveler, Fodor's and 100+ other publications.
Read more about Michele Peterson.