This post may contain affiliate links. See our affiliate disclosure for more.
Managing projects and collaborating effectively within a team can be challenging, especially as organizations grow and tasks become more complex. To address these challenges, project management tools like monday.com have gained popularity. In this review, we'll explore monday.com, an all-in-one work OS that offers a range of features designed to streamline workflows, enhance communication, and boost productivity.
We'll cover its features, pricing structure, pros and cons, use cases, and more. By the end, you'll have a thorough understanding of monday.com to help you determine if it's the right choice for your freelancing needs.
What is monday.com?
Monday.com is a cloud-based project management tool that serves as a centralized hub for team collaboration, project tracking, and task management. With its intuitive interface and customizable workflows, monday.com allows teams to streamline their processes, improve communication, and stay organized. 
The platform offers a visual approach to project management, allowing users to create boards, timelines, and Gantt charts to track progress and deadlines. It also supports integrations with popular tools like Slack, Jira, and Google Drive, making it easy to sync and collaborate across different platforms.
Features of monday.com:
Customizable Boards:

Monday.com provides a flexible workspace where teams can create and customize boards to match their specific workflows. Boards are visual representations of projects or tasks, consisting of columns and rows that can be customized with various data types, including text, numbers, dates, and more. Users can add, update, and prioritize tasks, assign responsibilities, and track progress in real-time.

Automation:

One of the standout features of monday.com is its automation capabilities. Users can create custom automations to streamline repetitive tasks, saving time and reducing manual effort. For example, you can automate task assignments based on specific triggers, send automated notifications and reminders, and create workflows that trigger actions across different boards and teams.

Collaboration and Communication:

monday.com prioritizes collaboration, providing features that facilitate effective communication within teams. Users can mention team members, leave comments, and attach files directly within tasks. The platform also offers a built-in chat feature, allowing real-time communication and reducing the need for external messaging tools. By keeping all communication centralized, monday.com ensures that important information is easily accessible to team members.

Timeline and Gantt Views:

monday.com offers a visual timeline and Gantt chart views, enabling users to plan projects and visualize dependencies. These features help teams track project milestones, allocate resources efficiently, and identify potential bottlenecks. With a clear overview of project timelines, teams can make informed decisions, adjust deadlines, and keep stakeholders informed.

Integrations and App Marketplace:

monday.com integrates with various popular tools, allowing seamless collaboration across different platforms. Integrations include communication tools like Slack and Microsoft Teams, project management tools like Jira and Trello, cloud storage platforms like Google Drive and Dropbox, and many more. Additionally, the monday.com App Marketplace offers a wide range of apps and integrations developed by third-party providers, enabling further customization and extending functionality.
monday.com Pricing 
Monday.com offers different pricing plans to cater to various team sizes and needs. The plans include:
Free:

Up to 2 seats

Basic:

The Basic plan starts at $8 per seat per month, billed annually. It includes essential features for small teams and basic project management needs.

Standard:

The Standard plan starts at $10 per seat per month, billed annually. It includes advanced features, such as timeline and Gantt views, and offers more customization options.

Pro:

The Pro plan starts at $16 per seat per month, billed annually. It includes additional features like time tracking, private boards, and additional integrations.

Enterprise:

The Enterprise plan offers custom pricing and advanced security and support features tailored to larger organizations. It provides enhanced control, security, and collaboration options.
Pros and Cons of monday.com:
Pros:
Intuitive and user-friendly interface

Highly customizable to fit various workflows

Automation capabilities reduce manual effort and increase efficiency

Versatile collaboration and communication features

Visual timeline and Gantt chart views for effective project planning

Extensive integrations and app marketplace for seamless workflow integration
Cons:
Pricing can be relatively high for larger teams or organizations

Advanced features and integrations are limited to higher-tier plans

Steep learning curve for fully leveraging the platform's capabilities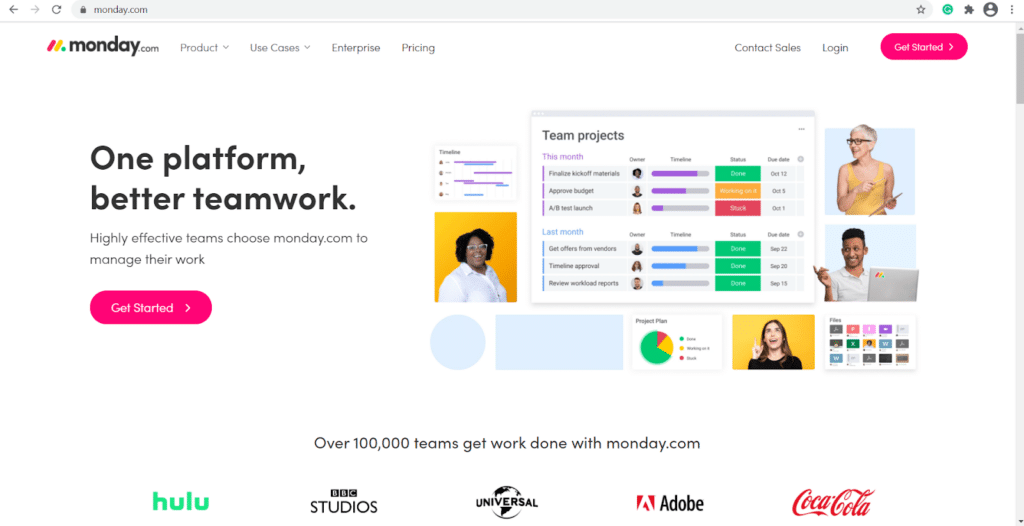 Use Cases:
Project Management:

Monday.com is an ideal tool for managing projects of any size. Its visual boards and customizable workflows allow teams to plan, track, and collaborate effectively, ensuring projects stay on schedule and within budget.

Task Management:

Whether you're managing personal to-do lists or team tasks, monday.com provides a robust task management solution. Assign tasks, set deadlines, and track progress in real-time, improving accountability and productivity.

Team Collaboration:

With its built-in communication features, monday.com promotes collaboration within teams. Members can easily share updates, provide feedback, and access project-related files, fostering a cohesive work environment.

Event Planning:

Coordinating events involves managing numerous tasks and deadlines. Monday.com's visual timeline view and collaboration features make it an excellent choice for event planners, helping them stay organized and ensuring every aspect of an event is managed efficiently.

Agile Development:

Agile teams can benefit from monday.com's flexible boards and customizable workflows. It allows teams to track and prioritize user stories, manage sprints, and monitor progress, enabling efficient software development cycles.
Is Monday.com Worth It
Monday.com is a feature-rich project management tool that offers a range of benefits for teams and organizations. Its customizable boards, automation capabilities, collaboration features, and visual project planning make it a versatile work OS suitable for various use cases. While pricing may be a concern for larger teams or organizations, the platform's extensive integrations and app marketplace provide additional flexibility and customization options. With its intuitive interface and robust functionality, monday.com empowers teams to streamline workflows, improve communication, and boost productivity.
My Rating:
4
And that minus star is primarily due to price.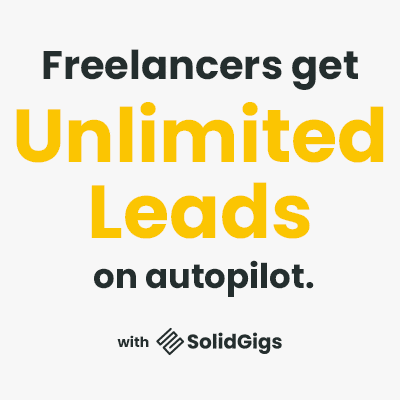 Sponsored
Become a sponsor
Keep the conversation going…

Over 10,000 of us are having daily conversations over in our free Facebook group and we'd love to see you there. Join us!